Star Wars Visions on Fangirls Going Rogue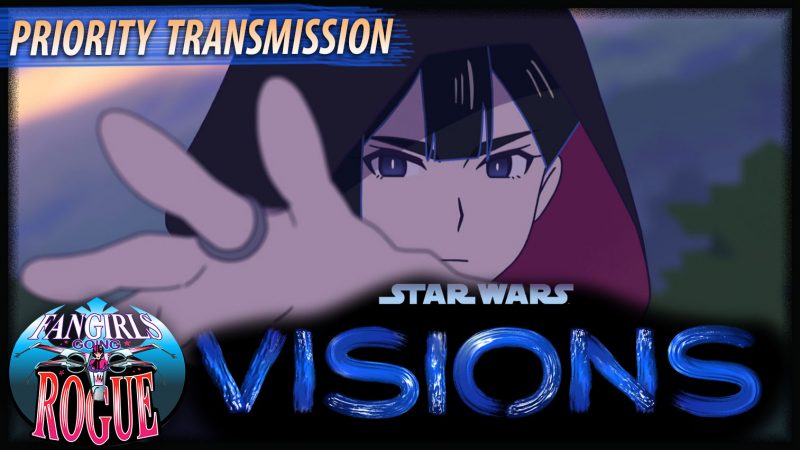 Star Wars Visions is a groundbreaking series arriving on Disney+ today! The series features tales from the galaxy far far away imagined by the world's greatest anime studios. Recently, Sandra Choute joined a roundtable with key creatives James Waugh, Lucasfilm Vice President for Franchise Content & Strategy, and Kanako Shirasaki, Producer for Star Wars Visions, to talk about the process in creating the series.
This week's Fangirls Going Rogue Zoom Discussion will include the What If Thor Were An Only Child? episode and the following three episodes of Star Wars Visions: The Duel, Tatooine Rhapsody, and The Twins. The discussion starts Saturday, September 25th at 8pm ET/5pm PT. For details, SEE THE FANGIRLS GOING ROGUE EVENTS PAGE.
BE SURE TO CHECK OUT OUR LATEST EPISODE OF FANGIRLS GOING ROGUE: The Women of Shang-Chi!
Participating in the roundtable: Jedi News, Fantha Tracks, TheForce.net, Full of Sith, Coffee With Kenobi, Another Star Wars Podcast
Social
Facebook Main Page | Private Group

You have to answer the 3 questions for the private group

Voicemail: 331-21 Ewoks or 331-213-9657 (or hit that cool Voicemail button on the website)
Email: contact@fangirlsgoingrogue.com(or use our Contact page)
NEW! Youtube
T-shirts: at our Tee Public Store