Fangirls Going Rogue: Things We Are Loving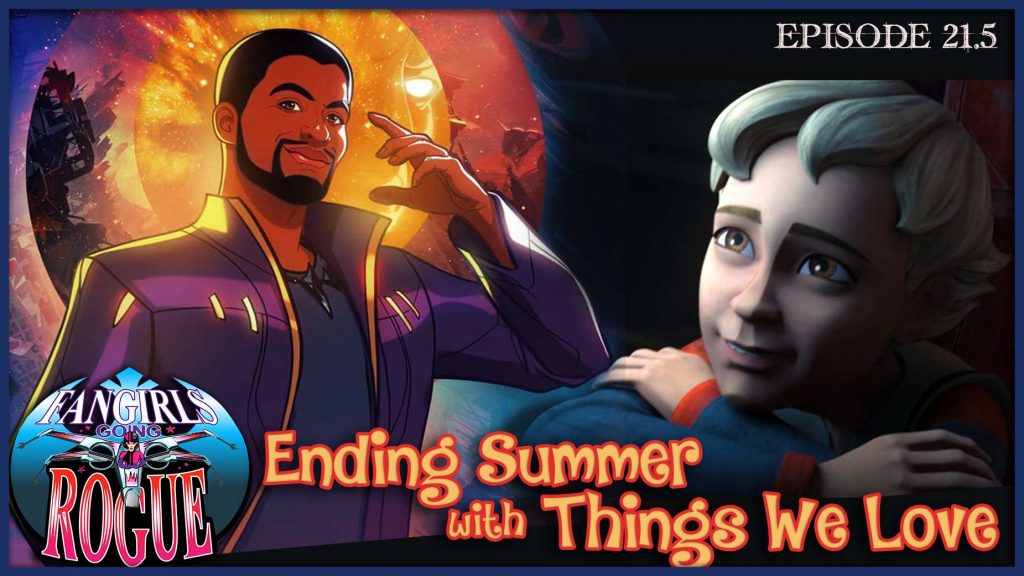 To wrap up the epic summer season, Fangirls Going Rogue's Social Media Manager Sandra Choute joins hosts Sarah Woloski and Tricia Barr on this month's episode. Don't worry! Teresa Delgado conquers her work and joins for her favorite segment: Collecting Corner. We asked our listeners what makes them #fangirlflail? Ted Lasso (Apple TV) was a clear favorite, as was The Owl House (Disney Channel). The Fangirls Going Rogue crew shared their excitement for Marvel's What If…? (Disney+), "Disney Gallery: The Mandalorian – The Making of Season 2 Finale" (Disney+), and the Spider-Man: No Way Home trailer. Our character discussion focuses on The Bad Batch's Omega. Now that we've seen the first season, we ponder how she has changed the titular characters and our minds.
DON'T FORGET OUR ZOOM DISCUSSIONS SATURDAY NIGHTS AT 8 PM ET/5 PM PT. This week we'll be diving into the fourth episode of What If…?
Related
Social
Facebook Main Page | Private Group

You have to answer the 3 questions for the private group

Voicemail: 331-21 Ewoks or 331-213-9657 (or hit that cool Voicemail button on the website)
Email: contact@fangirlsgoingrogue.com(or use our Contact page)
NEW! Youtube
T-shirts: at our Tee Public Store