Lots of New Details in Star Wars: Galaxy's Edge Press Previews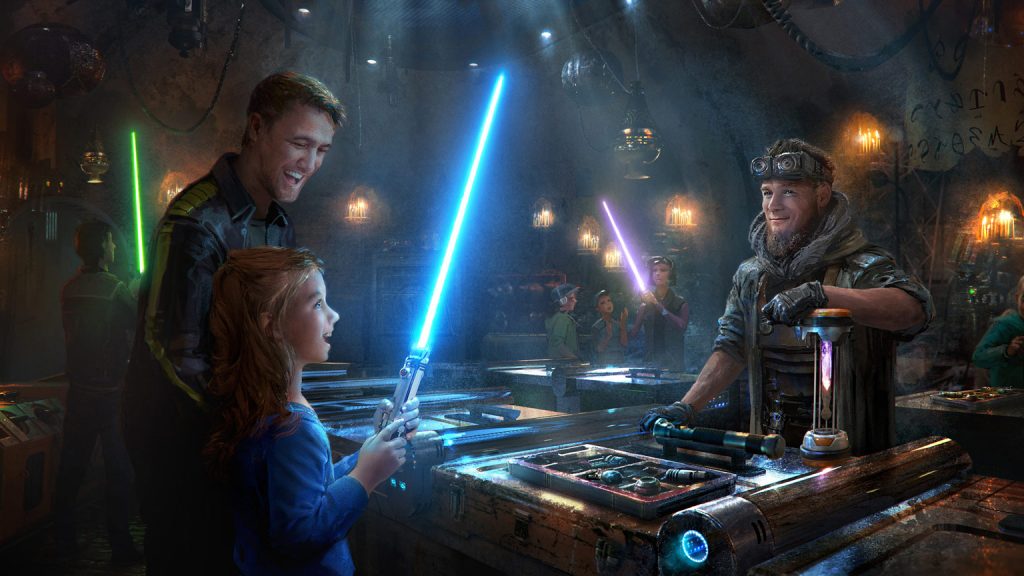 Last week, Disney and Lucasfilm unveiled the first round of press previews for the Star Wars: Galaxy's Edge theme park expansions in Anaheim and Orlando. Although still under construction with months of work remaining, the projects are now far enough along that the Disney Parks team is comfortable pulling back the curtain considerably on what guests can expect when they arrive on Batuu later this year.
For the full array of details and hints revealed, I encourage you to read the links below. Although the reporters participated in the same preview and learned the same content at the Disneyland location, each account provides a distinct and personal perspective on the experience. And it's impossible to read their coverage without being impressed by the depth of commitment from the Imagineering team to deliver an in-universe Star Wars experience in our galaxy.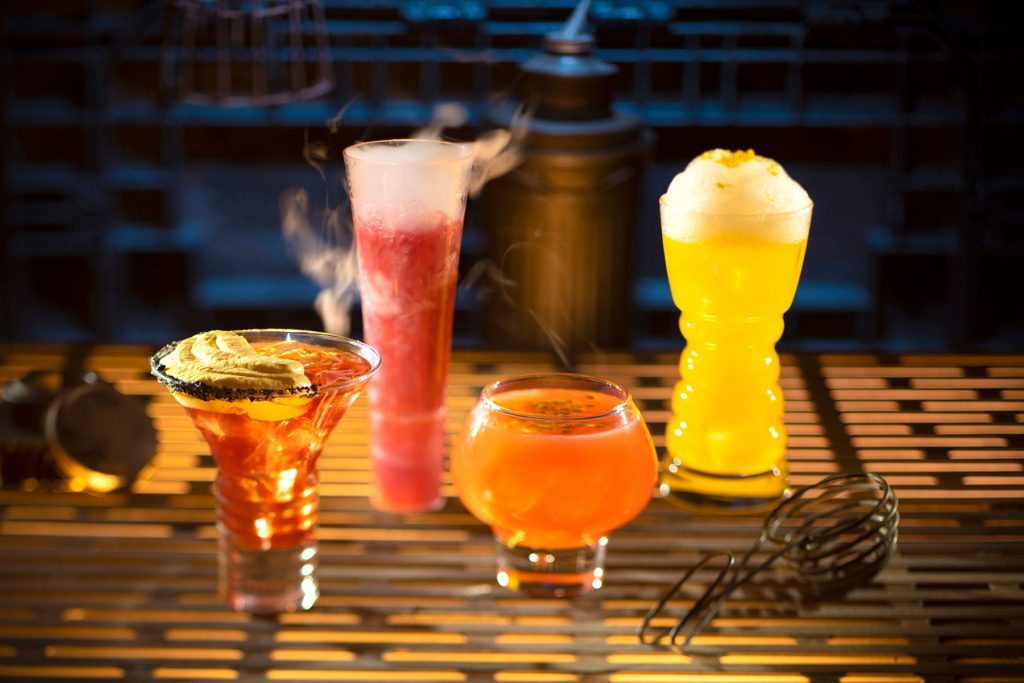 Here are some of the highlights of the new information:
Daisy Ridley, John Boyega, and Oscar Isaac will reprise their roles from the Sequel Trilogy films for appearances in the "Rise of the Resistance" ride, along with BB-8. Adam Driver will also provide the voice for the masked Kylo Ren in the same ride.
As foreshadowed in the middle-grade book Pirate's Price by Lou Anders, part of the Flight of the Falcon story series, a key conceit of the "Millennium Falcon: Smuggler's Run" ride is that erstwhile pirate, current shipping magnate Hondo Ohnaka has called in a favor from his old friend Chewbacca to borrow the Falcon for a particularly challenging shipment (surely not smuggling) job. For Hondo's appearance in the parks, the Imagineers have built an impressively detailed animatronic – second only to the shaman in Pandora's "Na'vi River Journey" in the amount of moving features. (Check out this YouTube video posted by the Imagineers for a behind-the-scenes look at the animatronic.)
In addition to build-your-own-toy lightsabers and droids and a variety of other items primarily for children, Galaxy's Edge will offer higher end merchandise such as metal lightsaber hilts and costume-quality Jedi robes.
Food and beverage options will be in-universe creations, from the Ronto Wrap and Smoked Kaadu Ribs to a Felucian Garden Salad. Non-alcoholic drinks include Blue Milk and a Carbon Freeze, while adult beverages include the Yub Nub and the Fuzzy Tauntaun.
Galaxy's Edge will offer numerous Easter Eggs for Star Wars fans – as well as for Disney Parks fans: the pilot droid R-3X ("Rex") from the original Star Tours ride now works as a cantina disc jockey.
We anticipate that Star Wars Celebration next month in Chicago will offer a Disney Parks panel, as previous conventions have done, at which more news and details about Galaxy's Edge are likely to be shared. If we're lucky, maybe even confirmation of the official opening day for Disneyland. We'll have full Celebration coverage here at the blog after the convention.
Related Links

B.J. Priester has been a Star Wars fan since he played with the original Kenner action figures as a young boy. His fandom passion returned after watching Attack of the Clones in 2002 and reading the entire New Jedi Order series in 2003. He voraciously caught up on the novels and comics in the Expanded Universe in addition to writing fanfiction, frequently co-authoring with Tricia.

B.J. has served as editor of FANgirl Blog from its inception, as well as contributing reviews and posts on a range of topics. He edited Tricia's novel Wynde, and is collaborating with her on several future projects set in that original universe.

Currently a tenured law professor in Florida, B.J. has been a practicing lawyer in Washington, D.C., a law clerk to a federal appeals court judge, and a law journal editor-in-chief. He is also a proud geek dad whose son who is a big fan of Star Wars and The Clone Wars.