Review: Star Wars Millennium Falcon Owner's Workshop Manual
One of the trademarks of storytelling in Star Wars is they don't always fully explain how all the technology works. But eventually people will want to know and that's where something like the new Star Wars: YT-1300 Millennium Falcon Owner's Workshop Manual comes into play.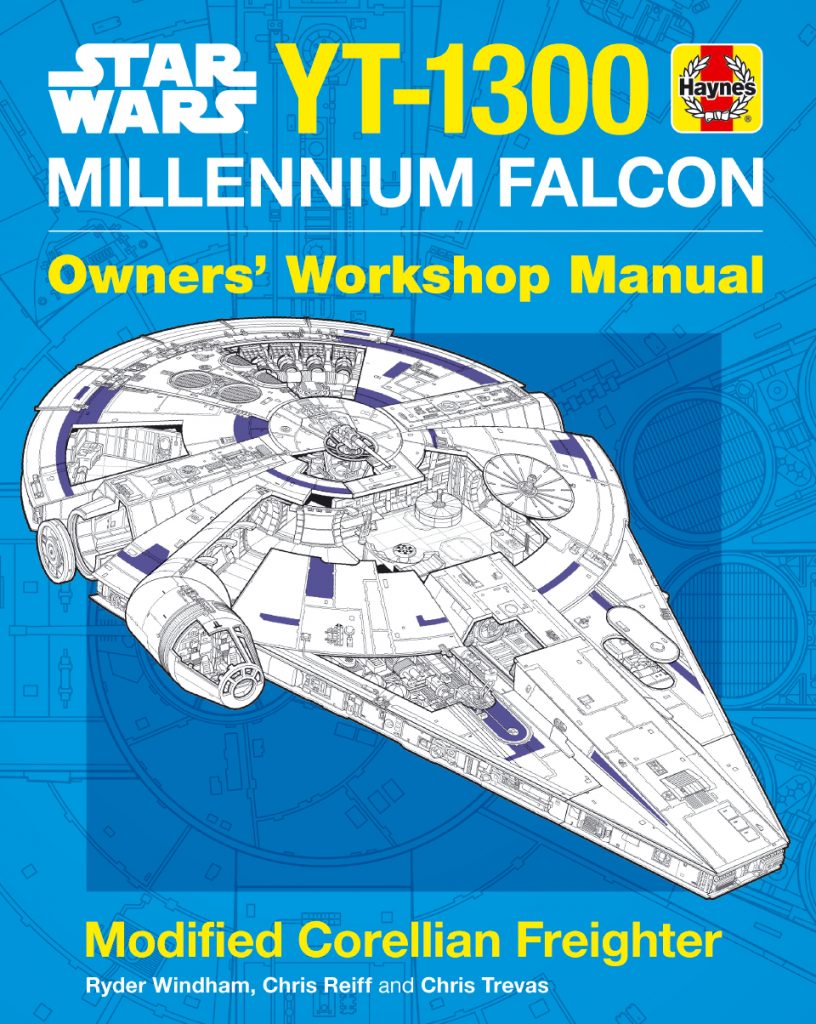 Written by Ryder Windham and illustrated by Chris Reiff and Chris Trevas the Owner's Workshop Manual presents itself as an in-universe Haynes Manual for the galactically-infamous freighter. For those unfamiliar, Haynes Manuals are real books in our galaxy written from the hands-on experience of stripping down and rebuilding a vehicle – usually cars or motorcycles. They're meant to provide step-by-step instructions so people can perform maintenance and service tasks on their own vehicle.
That's not quite what you'll get out of this manual though. Condolences to anyone who, like me, was looking forward to learning how to repair the hyperdrive. But there are still some cool things to learn along the way.
If this book concept seems familiar it's because back in 2011 another version was published. This one though
incorporates info about the Millennium Falcon from The Force Awakens, The Last Jedi, and Solo: A Star Wars Story in addition to the Original Trilogy.
A large chunk of this book goes into the history of the YT-1300 model including a little bit on its predecessors as well as its common freighter configuration, passenger configuration, and the combined standard freight/passenger setup. This part is a bit on the dry side and you'll also find heavy leaning on the idea that the ship's manufacturer, the Corellian Engineering Corporation (CEC), was all about personalizing each YT model for its owner. Spattered about are excerpts of the sales brochure, which I overall found more interesting. It's not often most of us take a moment to think about how they position spaceships when selling them.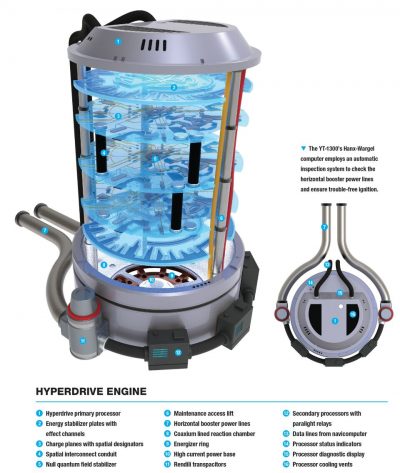 The Owner's Workshop Manual also spends a little time on the ownership trail of the Falcon, although most of the focus is on Lando Calrissian along with Han Solo and Chewbacca. Rey does get a few mentions here and there though too. There's a lot of comparison back and forth between Lando's modifications to the ship versus Han's, which left me feeling like Lando had converted the ship into a limo and Han turned it into some sort of racing pickup truck hybrid. It's definitely the most I've ever thought about Han Solo's engineering and mechanical skills.
About halfway through we get to my favorite sections – breaking down the various systems and features of the Millennium Falcon in particular. The cutaways are great for understanding the layout of everything. Some of the highlights I really dug included:
Knowing what's what on the Falcon's dash
Learning a bit more about the technicalities of hyperspace travel and hyperdrives themselves
Finding out what on the yoke controls the roll, pitch, and yaw – essentially how to fly her
Since it's a combo of history book and technical overview I'm not sure who in-universe would have all the knowledge and time required to write this manual. All in all though it's a clever method of covering for all the differences we've seen in this type of ship in various media as well as explaining how certain story points have been possible.
The Star Wars: Millennium Falcon Owner's Workshop Manual provides something a little different in the realm of Star Wars books and is an interesting in-universe piece to add to your collection. If you wanted to know how the passive and active sensor systems are set up to work or on average how often the Falcon needs to be refueled, this is definitely the book for you.
Star Wars: YT-1300 Millennium Falcon Owner's Workshop Manual is out now in hardcover from Insight Editions. Get more of a look inside with the book's trailer below:
The publisher sent a copy of this book for review, but as always these opinions are my own.
Find this review helpful? Say thanks with a coffee on Ko-Fi.