Fangirls Going Rogue Dives Into Star Wars Television News and More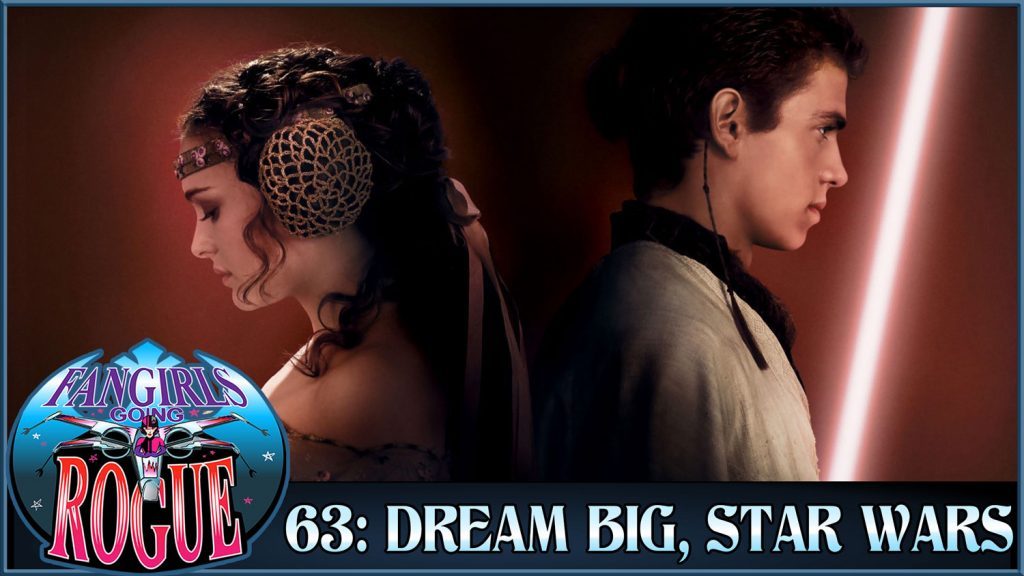 Disney's new streaming service has been given a name: Disney+. Fangirls Going Rogue dives into what we know will be part of this platform, including Star Wars and Marvel offerings. How will television stories be different than the films? And how does Marvel compare to Disney in their first offerings?
Last month Disney kicked off the Dream Big Princess Campaign. Young female filmmakers had a chance to create video shorts with famous mentors like Lucasfilm's Kathleen Kennedy and Mary Poppin Returns' Emily Blunt. We discuss Kennedy's advice and whether she is doing enough to mentor women through her role at Lucasfilm. In part this segment was inspired by a conversation among our listeners in our Facebook discussion group. Read more about it over at FANgirl Blog.
A new arrangement of "Across The Stars" by John Williams inspired our conversation about the characters of Anakin and Padmé. Of course, the music is a character of its own in the movies!
News:
As always, reviews and ratings are our life blood. If you enjoyed this episode take a moment to leave a review and share it on social media. Thanks for listening, and until next time: Yub yub!
Social Media
T-shirts: at our Tee Public Store
Latest posts by Administrator
(see all)