Fangirls Going Rogue Interviews Becca Harrison and Amy Richau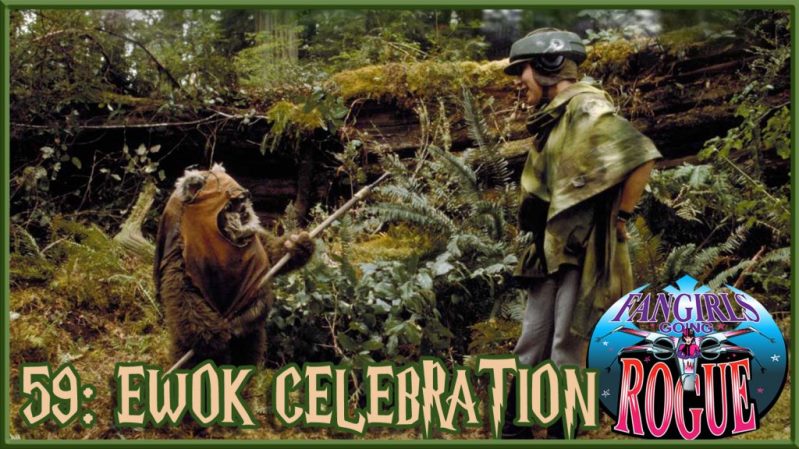 Keeping with the spirit that inspired Fangirls Going Rogue, this episode features interviews with two amazing women working on Star Wars-centric projects. Scholar and author Becca Harrison made a splash recently on Twitter with her breakdown of the percentages of women in each film. As Luke Skywalker tells us in The Last Jedi, "this is not going to go the way you think." Writer and film historian Amy Richau embarked on a year-long quest to highlight women in Star Wars with her project #365StarWarsWomen. The interviews find a common theme: Ewoks and Return of the Jedi.
Teresa Delgado leads co-hosts Sarah Woloski and Tricia Barr on a discussion ranging from Celebration Chicago's ticket sales to the possibility of Mark Hamill meeting his fictional mother Natalie Portman as host of a The Phantom Menace reunion panel at the convention. Youtuber Jenny Nicholson's video on Forces of Destiny spurs a conversation about Star Wars merchandise.
After the Galaxy's Edge (Star Wars Land) panel at Disney's Hollywood Studio's Galactic Nights, the character discussion focuses on our adventures in the galaxy far far away. Tricia asks everyone what type of traveler they would be when traveling to Black Spire Outpost.
Related links:
As always, reviews and ratings are our life blood. If you enjoyed this episode take a moment to leave a review and share it on social media. Thanks for listening, and until next time: Yub yub!
Social Media
Latest posts by Administrator
(see all)