The Last Jedi: First Impressions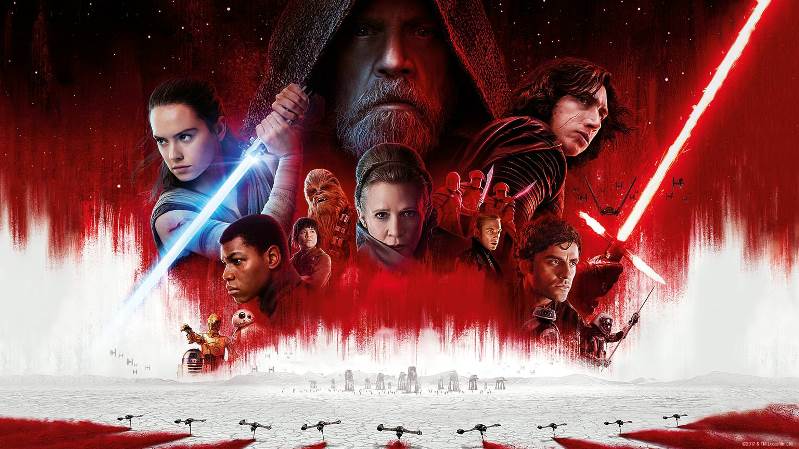 We have a fabulous film reviewer, Kay Serna, here at FANgirl Blog. In the days ahead we'll have her knowledgeable analysis, as well as a reaction show from Fangirls Going Rogue and storytelling dissection from FANgirl's podcast Hyperspace Theories. For now I'll share some basic, non-spoiler thoughts about Star Wars: The Last Jedi.
Following the World Premiere in Los Angeles on December 9, I was able to talk to director Rian Johnson briefly at the after-party. A lot of people wanted to congratulate him, and rightfully so. What I told him was an enthusiastic expression of gratitude for his commitment to representation in his film. The Force Awakens struggled with Hollywood's pattern of self-congratulation for putting a diverse character in a significant role, then forgetting that representation isn't a singular casting decision but a holistic approach. Despite its pretense of being a diverse front cast, Rogue One managed to be the most limited movie for women since the original trilogy days. From the opening shot of The Last Jedi, though, the beauty of diversity shines through in the story. We see A-wing lead pilot Tallie Lintra, gunner Paige Tico, and middle-aged women throughout the Resistance bridge crew. There is even at least one female Praetorian guard. Women and non-white men aren't a special treat, but rather the norm. Two things made this happen: the script defied the Hollywood default, and the casting process obviously had some specifications to be inclusive.
Rian Johnson was gracious enough to pose with my Fangirls Going Rogue co-host Teresa Delgado and I, asking if we both enjoyed the movie. My answer, "Yes, very much, but I'm still processing."
Several people who have seen the movie offered the same sentiment: it felt like this movie needs an intermission. It grabs you at the very beginning, puts the pedal to the floor and never lets up. Much of the audience at the premiere looked shell-shocked. In part that's because Mark Hamill's warning at the press junket, complementing Luke Skywalker's line in the trailers and movie: "this isn't going to go the way you think" is the truth of The Last Jedi.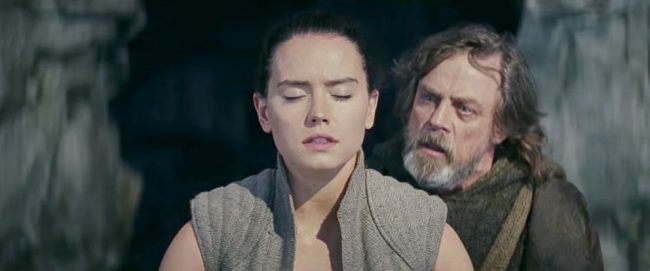 For those I know who have seen the movie two times, they all report The Last Jedi is more emotional the second time. I've still only seen it once. I was trying my best to stay composed, to not think about the out of universe loss of Carrie Fisher. Rian Johnson is correct when he suggested fans would get some sense of closure from her performance and Leia Organa's arc. I don't want to say more until everyone has a chance to see for themselves, but fangirl dreams are fulfilled.
Despite being a weighty, dense movie, The Last Jedi is funny. You will laugh, which is better than the alternative of crying. Every time it feels like you can't handle any more, a porg or a quip earns a chuckle. It very much delivers on The Empire Strikes Back vibe of balancing humor within a dark story, although I'd say that really this story is closer to Return of the Jedi mashed with Attack of the Clones. What makes that exciting is that the conclusion of The Last Jedi leaves infinite possibilities in which the story can go, and most of them haven't been told in Star Wars yet.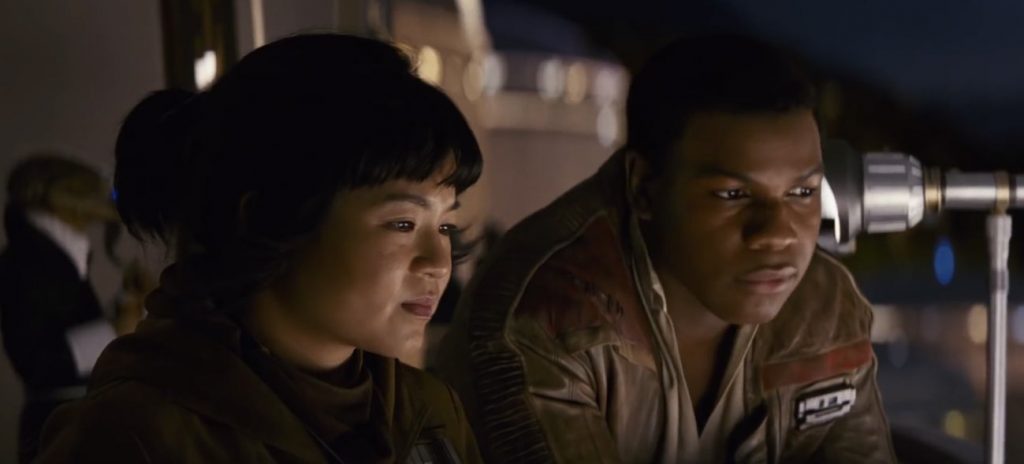 When you look at the cast, this appears to be an enormous movie in scope, yet the ending is intimate. Unlike Rogue One, which was heavily plot driven, the characters are in charge of The Last Jedi. It is obvious Johnson worked very hard to give his characters agency. The most surprising thing will be the liberties he takes with the Force. He has made a space fantasy about the perils of war, and I like it a lot. By far, the best Star Wars movie we've seen in a while.
If you still aren't up to speed on the characters or creatures I invite you to read some of my features at PopSugar.
But this happened and it was great with @riancjohnson the ladies of @fggoingrogue were so glad to say hi and say thank you for being awesome #starwars #thelastjedi https://t.co/YitM98Z8r9 pic.twitter.com/gBicSLzjMa

— Teresa "icecoldporguin" Delgado (@icecoldpenguin) December 10, 2017