Columbia Star Wars Jackets Pay Tribute to The Empire Strikes Back
Last year Columbia teamed up with Star Wars to release jackets connected to Rogue One: A Star Wars Story. This week the sportswear company is back with a three-piece collection in tribute to The Empire Strikes Back. The officially licensed collection will be available in limited quantities on Columbia's website and in select brand retail locations starting Friday, December 8th.
From Columbia:
Inspired by the costumes worn by Han Solo, Princess Leia and Luke Skywalker, the collection is named after the Rebel's secret base on ice planet Hoth. In developing the Echo Base Collection, Columbia's designers worked closely with Lucasfilm and the archives team to capture and incorporate the smallest of details of the original jackets worn the classic film. The collection is constructed with Columbia's "Tested Tough" promise, and delivers the brand's industry-leading technologies to ensure that they stand up to the freezing conditions on planet Hoth, or other galaxies closer to home.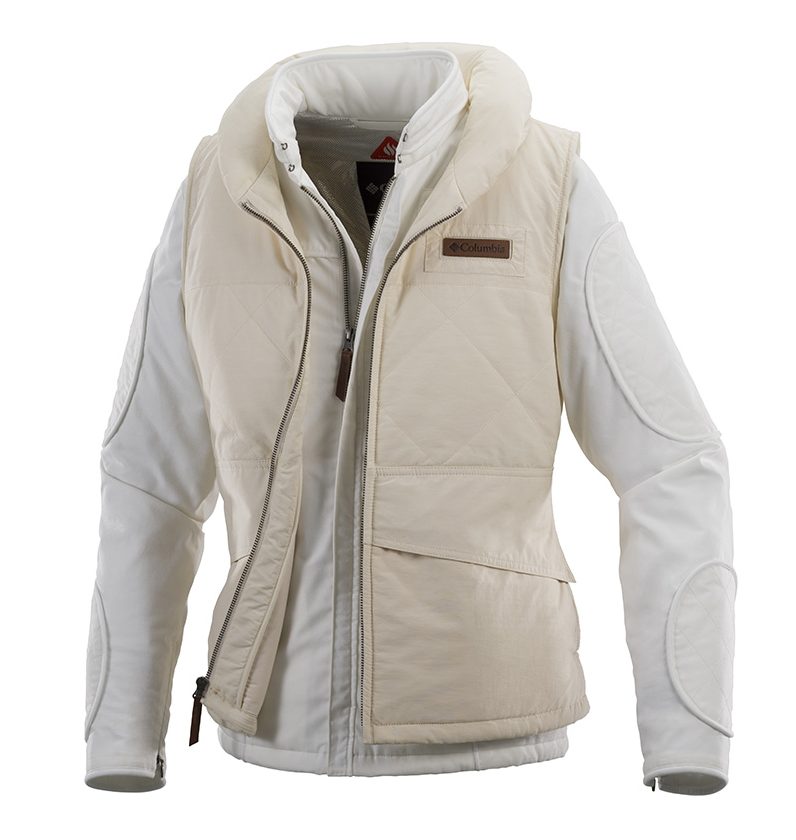 The Princess Leia Jacket is a water-resistant vest and jacket combo.
It's insulated with Omni-Heat™ Reflective lining to reflect your own body heat back at you while maintaining breathability -a feature absent from the Jyn jacket last year.
With a vintage look, the Leia design includes the wildly appropriate princess seam piping, and a stowable hood.
Inside the coat you'll find a badge featuring the outline of Leia and the phrase "May the Force be with you."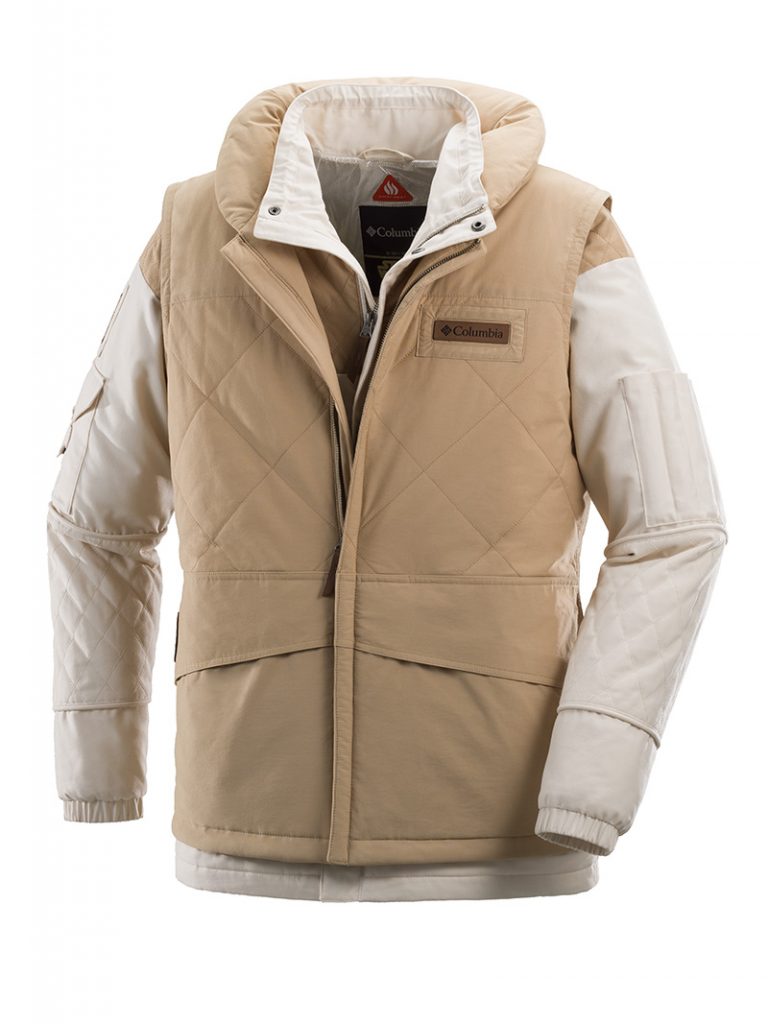 The Luke Skywalker Jacket could be seen as a male version of the Leia outerwear with several of the aforementioned design features including the cotton-blend fabric, Omni-Heat, and a hood.
Although like in the movie Luke's vest is darker tan and the quilting and details are a bit different.
I wonder if you can store anything on the sleeve pocket.
The best part may be inside the jacket where a tag shows a snowy Hoth landscape and says "Warmer than a tauntaun."
The Han Solo Parka also is water-resistant and features the Omni-Heat lining.
A faux-fur trimmed hood will seem familiar to those who checked out the Cassian Parka in 2016.
You'll be able to bundle up in this one with multiple closures too.
As with the other two pieces, this jacket will be numbered.
Each of these three Hoth Collection jackets will retail for $400 and be limited to 1,980 pieces in honor of The Empires Strikes Back's 1980 release.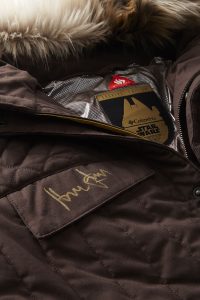 For those curious as to why the Han parka is blue instead of the brown it actually was, the brown was saved for a special Archive Edition of the outerwear. In addition to coming in brown, the Archive Edition is signed by Harrison Ford and 100% of the proceeds will go to Conservation International, a global organization dedicated to the protection of nature.
These will retail for $1980 although in select stores you'll be able to enter for a chance to win one. And while Columbia did not give a number, it appears that this edition of the parka is available in even more limited quantities than the rest of the collection.
All three designs look like a great balance of movie jacket accuracy with features to make them wearable in everyday life. If you want to check them out in person be sure to visit Columbia's website for retail locations. Hopefully Columbia can come out with yet another Star Wars collection next year.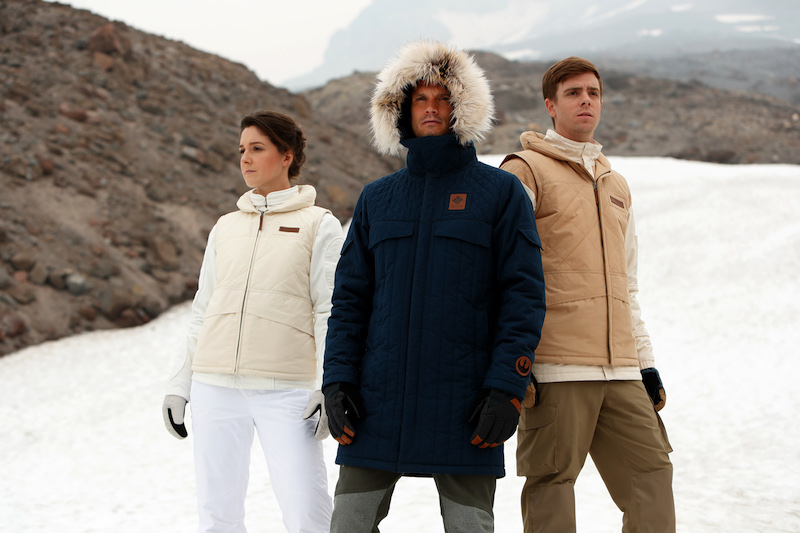 She grew up wanting to be an astronaut. After seeing Star Wars, she wanted to be Princess Leia, Han Solo, and an astronaut. Life's taken her on a bit of a different path, but she's okay with that.

Kay is FANgirl's resident geek fashion expert and co-host of the Hyperspace Theories podcast. She reviews books and movies for the site with a heart for storytelling and a mind that likes to analyze. Kay's been a guest on various podcasts sharing her love and knowledge of storytelling, film-making, fashion, and of course, Star Wars.

Most days are filled with her work as a creative services professional - designing websites & branding, photographing, voice acting, editing, and more. Kay spends the little bit of free time she has reading, costuming, and, of course, making pew pew noises. She would pick up more jobs and hobbies if she was a Time Lord.