Ireland's Wild Coast Previews The Last Jedi Locations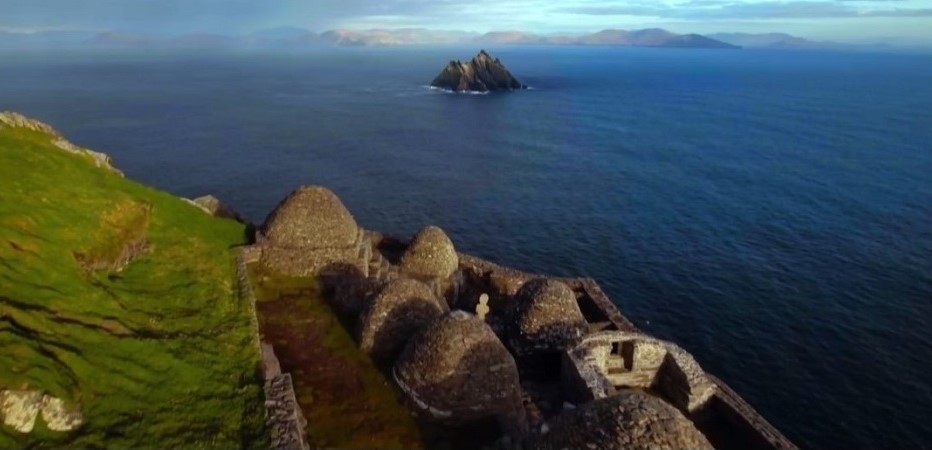 Last month, PBS premiered the two-hour documentary "Ireland's Wild Coast." It's a fascinating look at the natural beauty of the Atlantic side of the Emerald Isle. For Star Wars fans, Part 1 may have special interest, because much of its early section was filmed on the Skellig islands, including Skelling Michael featured in The Force Awakens and The Last Jedi.
Follow a unique, personal journey along one of the most spectacular coastlines in the world featuring the wildlife and wild places that make it so special. Emmy Award-winning wildlife cameraman Colin Stafford-Johnson takes viewers on an authored odyssey along Ireland's rugged Atlantic coast – the place he chooses to make his home after 30 years spent shooting some of the world's most celebrated wildlife films. …

As never captured before, this special features Ireland's west coast and wildlife wonders. Catch a glimpse of the Skellig Rocks — stormbound ocean pinnacles settled by early Christian monks 1,500 years ago — and the breaching Humpback whales newly arrived off the island's southern shores. Witness Golden Eagles fighting the gales of the northern highlands, and the majestic Salmon returning from the Arctic to face upriver into some of the purest freshwaters in Europe. Explore the clash of Ireland's last surviving Red Deer stags echoing through the island's highest mountains.
The Last Jedi director Rian Johnson told Entertainment Weekly about his inspiration for the cute porgs, "If you go to Skellig at the right time of year, it's just covered in puffins, and they're the most adorable things in the world. So when I was first scouting there, I saw these guys, and I was like, oh, these are part of the island. And so the Porgs are in that realm." Stafford-Johnson spends some time observing Skellig's puffin population and other creatures that inhabit the monastery.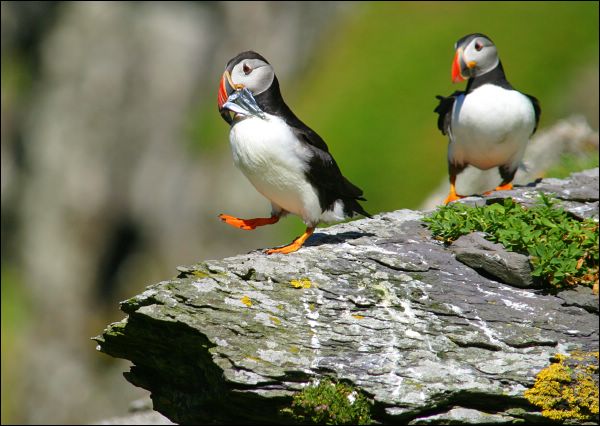 Check your local PBS listings for opportunities to see a rebroadcast; it may also be available from your cable or satellite provider on demand. PBS local station members can view it online. "Ireland's Wild Coast" is available for purchase on Blu-ray or DVD as well as digitally on iTunes or Amazon Video.
Puffin image via Trek Earth