Ross Talks Thrawn with Beltway Banthas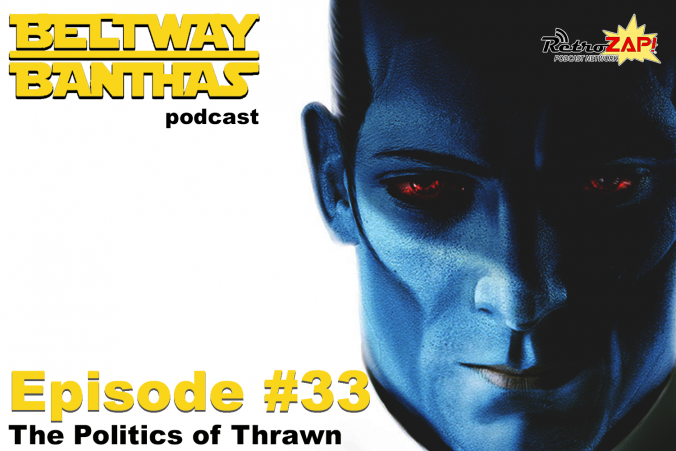 The Star Wars podcast that specializes in the politics of the galaxy, far, far away, Beltway Banthas, hosted by Stephen Kent and Swara Salih, invited FANgirl contributor Ross on to discuss Timothy Zahn's Thrawn.  In addition to discussing the novel, the trio examine the Empire's xenophobia and the similarities of Arihnda Pryce's experience of climbing the political ladder on Coruscant to finding political success in Washington, D.C.

Related links:
You can find everyone at:

Ross Brown spent much of his childhood in the "Dark Times," before new Star Wars films existed beyond myth and rumor, subsiding on way too many hours of Star Wars novels, games, and repeated viewings of the original trilogy on VHS. In the enlightened era of The Force Awakens, little has changed, but to avoid frightening friends, family, and random strangers with his passion for Star Wars, Ross writes about the franchise at Brown's Review at BrownsReview.com. You can also follow him on Twitter: @Wolfesghost.

Latest posts by Ross Brown (see all)