Dave Filoni Talks Thrawn, the Force, and More on Fangirls Going Rogue
On our last episode of Fangirls Going Rogue, which only released a couple of days ago, we promised a whole lot of awesome this week. It's time to deliver with a special interview featuring Dave Filoni, Executive Producer of Star Wars Rebels. Of course, we had to ask about the storytelling in Season 3 and get hyped about Celebration – ONE WEEK AWAY! – but we also dove into his favorite moments at conventions and the #HotKallus phenomenon.
Also in this episode our reactions to his thoughts, plus a sneak peek at a new documentary about Star Wars fangirls called Looking For Leia from listener Annalise Ophelian.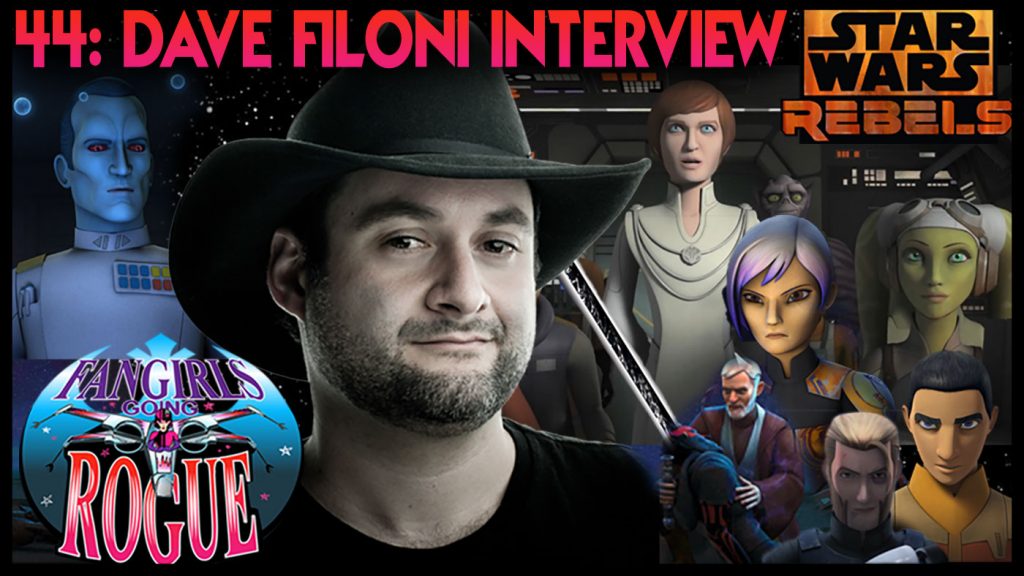 Don't forget our Celebration Podcast Stage appearance will happen from 3:00-4:00 p.m. on Friday. We will make it worth your time.
As always reviews and rating are our life blood. If you enjoyed this episode take a moment to leave a review and share it on social media.
Thanks for listening, and until next time: Yub yub!
Social Media
If you enjoyed the show, leave us a review on your favorite podcatcher and share the episode with friends. Until next time: Yub! Yub!