Star Wars Rebels Features Sabine and the Mandalorians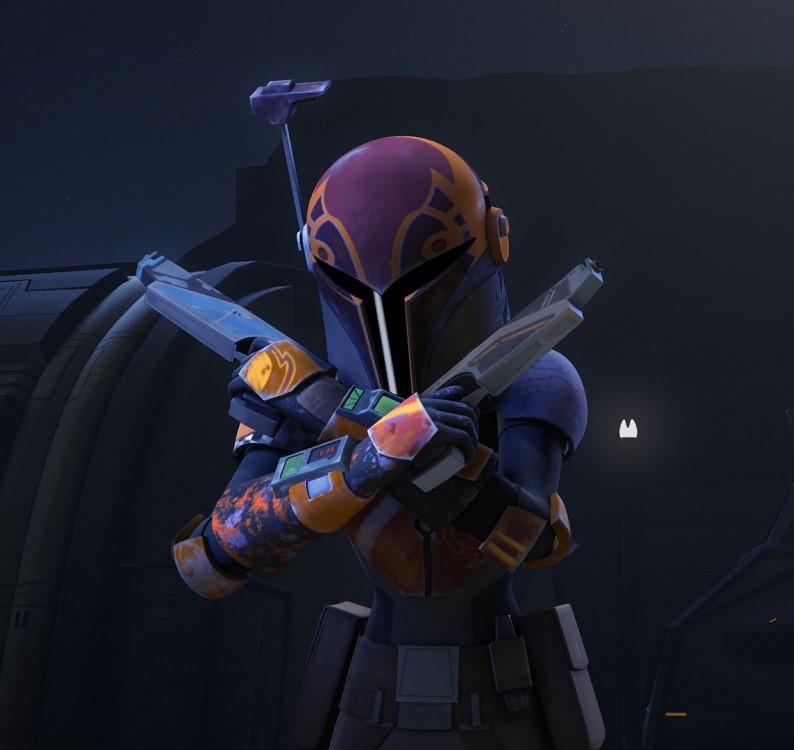 Ever since Star Wars Rebels first announced its main characters on the Ghost crew, fans have been fascinated by Sabine Wren, the Mandalorian artist and explosives expert. Only a few hints at her backstory have been revealed so far, but now "The Protector of Concord Dawn" is poised to share a great deal more about her past, as well as connecting the Mandalorian stories of The Clone Wars to the dark days of the Empire in Rebels.
If you missed it previously, be sure to check out our interview with Tiya Sircar on Episode #19 of Fangirls Going Rogue. Recorded at Star Wars Weekends at Disney World, it's definitely worth a listen.
From Lucasfilm:
The rebels are in need of new hyperspace routes as the Empire closes in.  The rebel crew finds a new shortcut near the Concord Dawn system.  However, they must gain permission from the leader of Concord Dawn, a Mandalorian protector named Fenn Rau… a task that proves challenging.

Find out more about Sabine's mysterious backstory as a member of the House of Vizsla when Mandalorians debut in an all-new episode of "Star Wars Rebels" airs WEDNESDAY, JANUARY 27 (9:00 p.m., ET/PT) on Disney XD.