This Is War: Mockingjay Part Two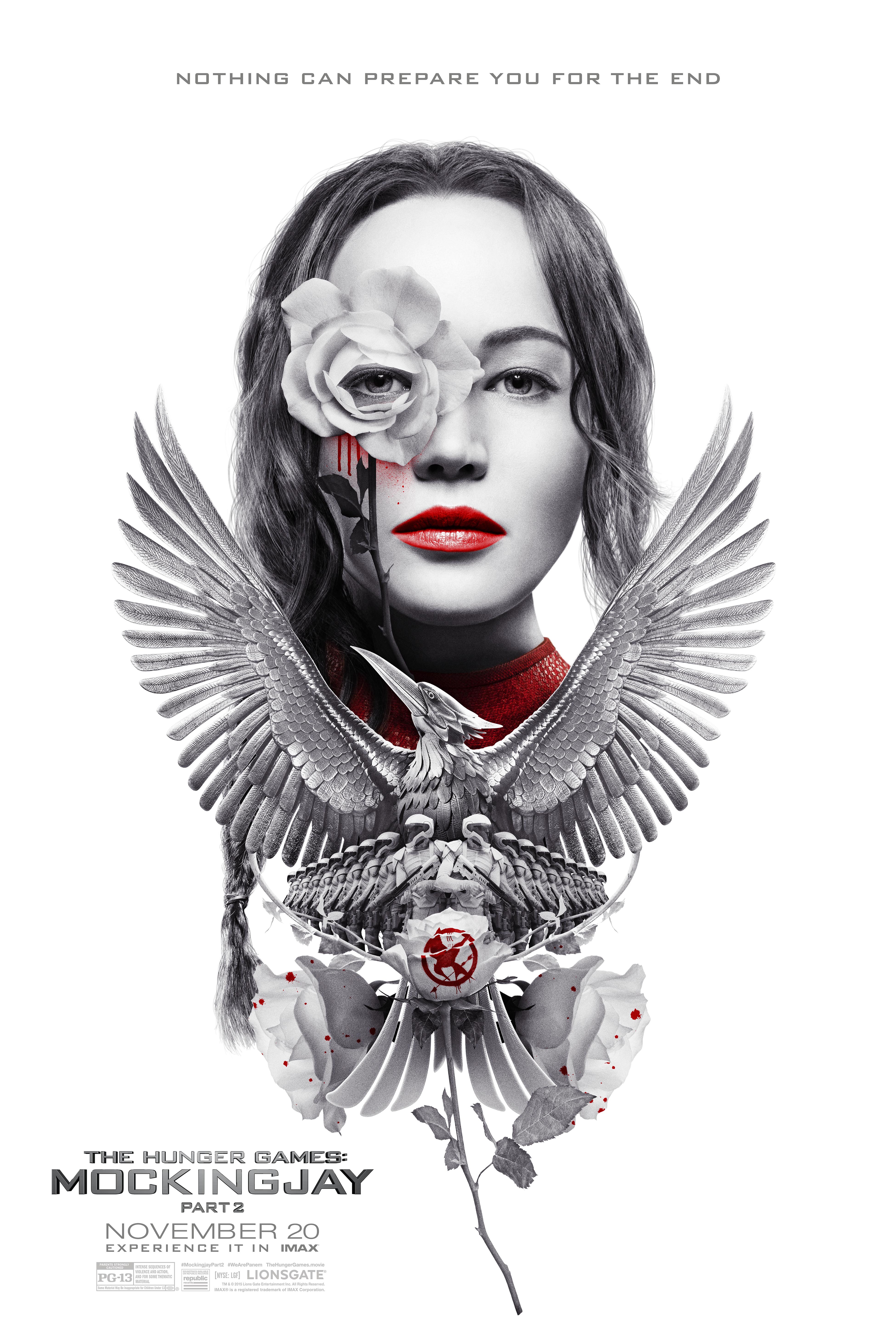 A day after Francis Lawrence tweeted that Mockingjay Part 2 was complete, Lionsgate released another trailer for the November movie. This one drives home the war movie tone. A year before Star Wars: Rogue One, also touted as a war movie led by Felicity Jones' character, Mockingjay Part 2 will bring its female warrior, Katniss Everdeen, to the fore in the battle of the mega-franchises. On the horizon, Rey in The Force Awakens, Wonder Woman, and Captain Marvel.
#ThankYouFrancis, a hashtag initiated by fans, trended on Twitter the same day. (via Panem Propaganda)
Wired shared the black, white, and red IMAX poster, which is full of hidden messages.
---
You can help support FANgirl by purchasing your tickets through the links below.
Get $4 off your purchase of 3 or more tickets to any movie this week with promo code: FAMPACK. Offer valid through 10/11 11:59 pm PST or while supplies last. Additional terms apply.