The Fangirls Awaken: The Women of Star Wars Panel at GeekGirlCon 2015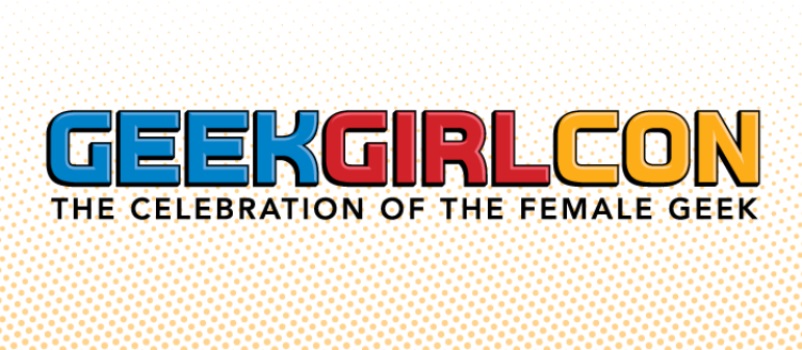 Every year at GeekGirlCon, there seems to be even more exciting things to talk in regards to Star Wars. Here are the details on the panel I will be hosting this year.
The Fangirls Awaken: The Women of Star Wars

Time: 12:00 PM – 12:50 PM

Location: RM301

This year at Star Wars Celebration Anaheim, Lucasfilm highlighted numerous women as leaders in the new era of Star Wars. Starting with company president Kathleen Kennedy, female fans and creators are being embraced by the franchise like never before. In her opening remarks at the convention, Kennedy emphasized her goal to provide more than just a few characters for women and girls to identify with in Star Wars. This panel will draw on the experience of notable women bloggers and podcasters to highlight the women working on Star Wars, as well as turning a spotlight on the diverse array of female characters fans can look forward to.
We want this panel to be informational and on topics the audience wants to hear about. In order to keep it spoiler-free and wide-ranging, we will be taking questions before the panel, by Twitter – use the hastag #GGCStarWars – and through questions submitted to the moderator's assistants at the front of the room. There will be swag awarded to those who submit questions on a first-come first-served basis.
We've got another great lineup of panelists. Here they are:
Lisa Granshaw is a full-time freelance writer and career consultant based in New York City. Her work has appeared on numerous websites including the Daily Dot, Blastr, Fashionably Geek, and Boing Boing. She has also written for magazines such as Star Wars Insider. You can connect with her on Twitter, Tumblr, Google Plus, LinkedIn, and Pinterest.
---
Linda Hansen-Raj is a Spine and Sports Medicine physician, yoga teacher, equestrian, writer, and mom who lives in Silicon Valley. She's FANgirlblog's Sith Inquisitor, which means she's been able to meet and interview a lot of really neat Star Wars-related people. As a mom, her perspective is not only as a fan and also as a parent, especially how media affects young women. You can read her on FANgirl Blog and follow her on Twitter.
---
Geek Kay grew up wanting to be an astronaut. After seeing Star Wars, she wanted to be Princess Leia, Han Solo, and an astronaut. Life's taken her on a bit of a different path, but she's still a Star Wars fangirl at heart who enjoys surprising people with how geeky she really is. Currently a voice actor, photographer, and artist who also consults in communications and marketing, Kay spends the little bit of free time she has reading, writing, learning and, of course, making pew pew noises. She would pick up more jobs and hobbies if she was a Time Lord. You can follow her on Twitter.
---
Kelly Knox is a freelance writer in the Seattle area, where she is a contributor to local parenting publications, GeekMom, and more. She also runs her own blog featuring geeky-themed crafts for all ages, The Start Button. Before moving to Seattle, Kelly worked at Sony Online as the community manager for the MMORPG Star Wars Galaxies.