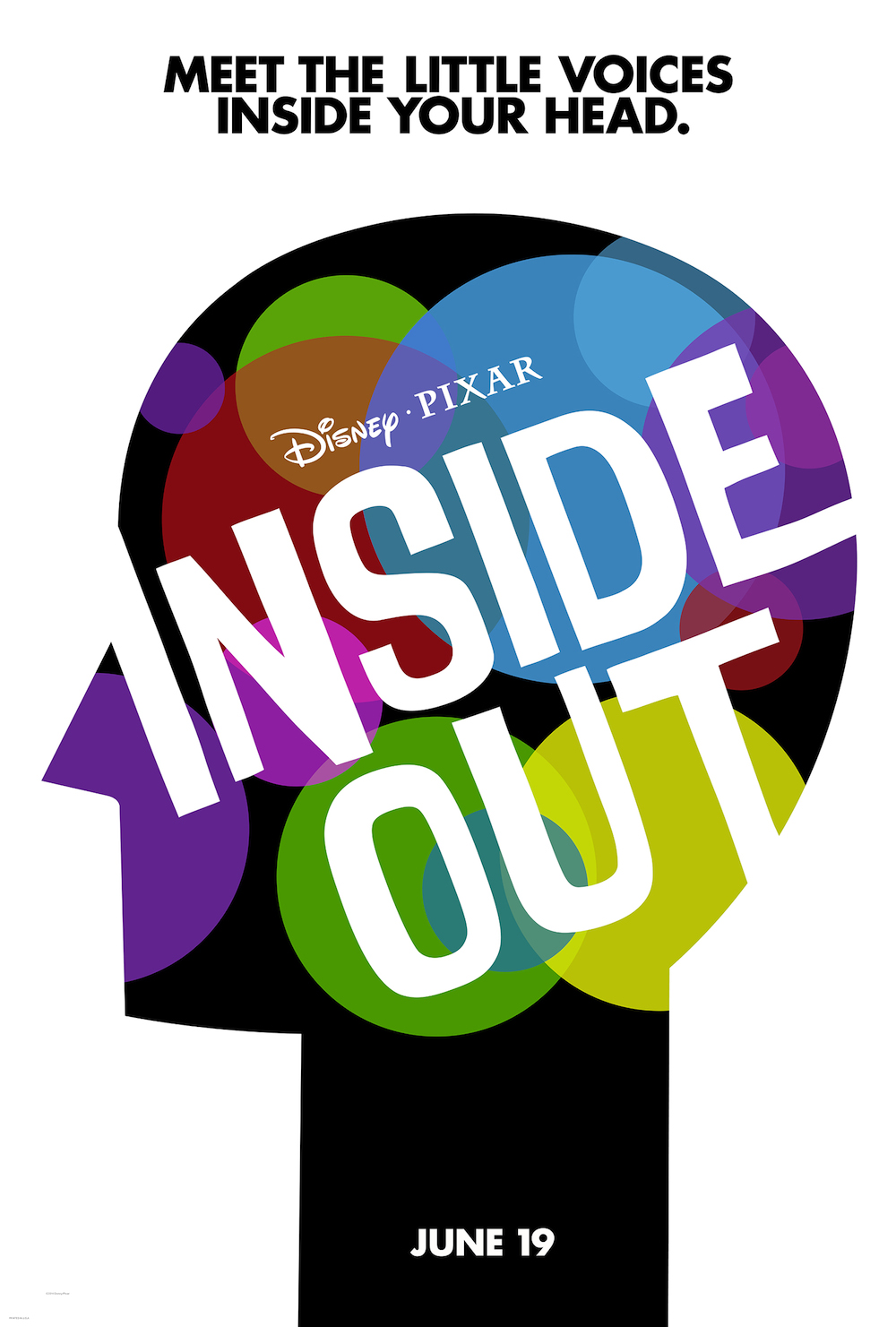 Inside Out is a movie with a simple enough-sounding premise executed well. It's the story of an 11-year old girl dealing with growing up and changes in her life, made all the more interesting by telling large parts of her tale through the personified emotions in her head. Not only are there several female characters pushing the story forward, but this whole thing is something that seems so rare at the movies today – an original concept.
I have to admit that when I saw the trailer, I wondered if they'd be able to make the journey captivating enough but they managed it without a problem. There's a lot to take in when it comes to how everything in your mind works together and while there's plenty of concepts that will probably go over younger audience members' heads, Inside Out can leave adults with plenty to think about.
Not every screen actor makes a good voice actor, but Amy Poehler as the take-charge embodiment of Joy beautifully delivers all the nuances required of her character without ever pushing her into being grating. She really wants what's best for Riley and that's supported by the story showing us just enough of Riley in the larger world to make the audience want that too.
There are plenty of corny moments including the overuse of one joke in particular. And despite knowing the emotions are supposed to appear as kinetic energy, I kept thinking they looked more like glowing felt. But those are personal reactive blips in a very smart movie with a conclusion that is nothing short of sublime.
Bonus points: Keep your ears open for a musical tribute to a classic Disney park attraction. 
Inside Out was part of Strange Age of Tomorrowland World Awakens: Kay's Top 10 Movies to Look Forward to in 2015.
---
Kay grew up wanting to be an astronaut. After seeing Star Wars, she wanted to be Princess Leia, Han Solo, and an astronaut. A voice actor, photographer, and artist who also consults in communications and marketing, Kay spends the little bit of free time she has reading, reviewing, and, of course, making pew pew noises. She would pick up more jobs, hobbies, and fitness routines if she was a Time Lord. You can follow her on Twitter.