Avengers: Age of Ultron Review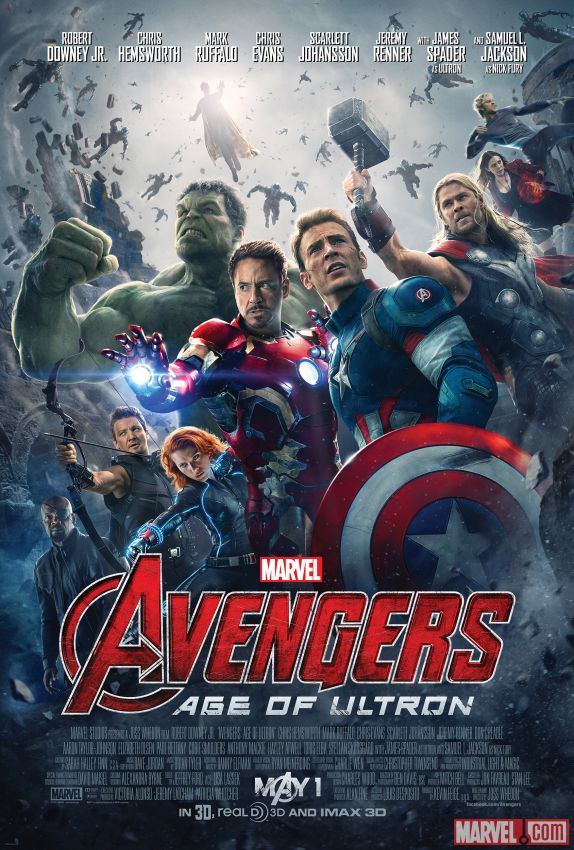 Avengers: Age of Ultron begins by dropping us right in the middle of the action–the action of the Avengers actually working as a team. After their last outing (2012's The Avengers) of clashing egos and getting-to-know-you activities along with the cinematic age we're currently in of rebooted origin story after rebooted origin story after origin story, it's a welcome start.
Of course Age of Ultron doesn't completely escape having a genesis feature but with more than 9 superheroes and multiple villains in the mix, someone had to start somewhere. Originally I was pumped for this go-round with a seemingly unstoppable villain, but I got hit with Avengers fatigue before the movie had a chance to come out. The marketing campaign felt like it showed, out of order and out of context, most of the movie. While I understand they were trying to reach a wide audience, a MCU fan like me just wanted to watch the story the way Joss Whedon intended it to be shown. And although I reached a point where I was actively avoiding any more trailers (or exclusive scenes or commercials or featurettes), some of what should have been exciting or a discovery within my viewing experience was tempered by the feeling that I'd seen it before. To top it off, the marketing sold Ultron as a more formidable adversary than he ended up being.
That being said, Avengers: Age of Ultron is not a bad movie. There's a little something in it for everyone: philosophical conundrums, family relationships, teamwork, pretend science, flashy technology, callbacks and connections to worlds of previous movies, a tenuous romantic subplot, cameos, pretty darn good CGI, and, of course, a mega ton of action. There are so many fights that during one of them all I could think about was how complicated the choreography and cinematography planning must have been with so many players in the mix.
In a refreshing turn of events, our heroes actually work to evacuate bystanders before a city-leveling battle and there's mention of Stark's relief organization going in to help citizens after a particularly destructive round. The movie hosts a fair amount of humor too. Most of it is even funny although at times it feels like the cast is partaking in a round robin of one-liners.
One of the bigger successes of Age of Ultron was its ability to further flesh out and grow already-established characters. Without getting into spoilers we get to see there's still more things that Black Widow is figuring out about herself. Captain America is starting to reach a new comfort level while considering his future. Iron Man is moving forward. And Hawkeye gets to be more than the guy who shoots arrows.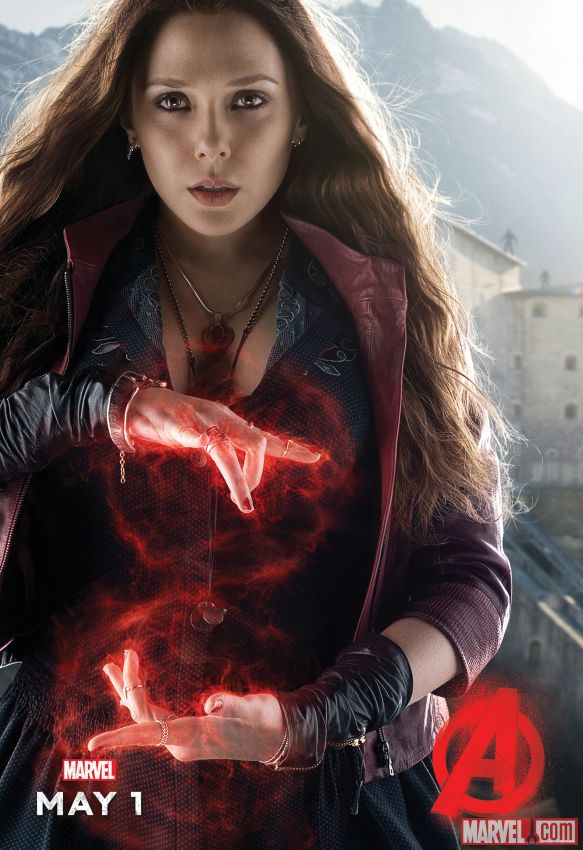 It's interesting too that Black Widow is the only member of the Avengers who seems to really know and have a connection with all the other members (except maybe Thor). She also is the only one to both think she's a monster and yet be the most thoughtful and supportive member of the team. It's an intriguing dynamic.
We also get a few more female characters and they come so very close to talking to each other about something other than men. Our newest female super is The Scarlet Witch and while she and her brother Quicksilver have a marked and believable story arc, she manages to come across with much more depth than he does. It probably doesn't help that the version of Quicksilver that appeared in X-Men: Days of Future Past showed a lot more personality in less screen time. And let's not forget the Hulk. ILM's advances made the character so much more expressive that I was actually able to see Mark Ruffalo shine through and make the big green guy more relatable.
Managing all these moving pieces can't be easy and I'm still impressed by Marvel's whole master plan and shared universe between their films. My biggest overarching complaint is the grander Infinity Stone storyline has weird pacing. But Avengers: Age of Ultron is an entertaining enough effort and most likely necessary viewing for the future of the MCU. The ending is promising too. If you decide to wait until it's out on video though, I'd understand.
Avengers: Age of Ultron was part of Strange Age of Tomorrowland World Awakens, my top ten movies to see in 2015.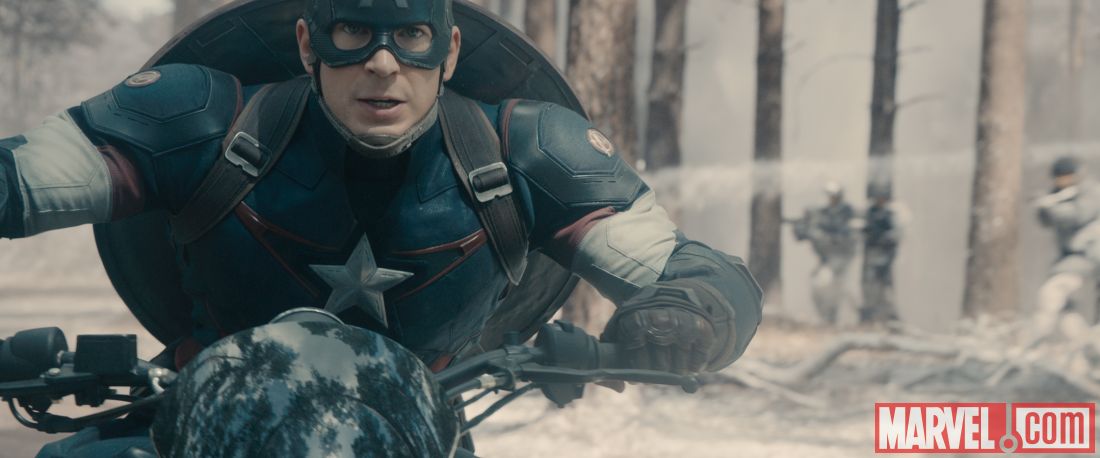 ---
Kay grew up wanting to be an astronaut. After seeing Star Wars, she wanted to be Princess Leia, Han Solo, and an astronaut. Life's taken her on a bit of a different path, but she's still a Star Wars fan at heart who enjoys surprising people with how geeky she really is. Currently a voice actor, photographer, and artist who also consults in communications and marketing, Kay spends the little bit of free time she has reading, writing, learning and, of course, making pew pew noises. She would pick up more jobs and hobbies if she was a Time Lord. You can follow her on Twitter.