Representation in Media: Why It Matters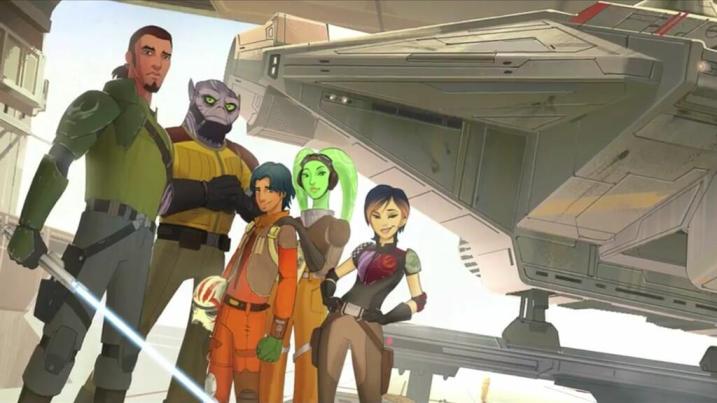 The topic of representation is appearing everywhere this past month, between the lack of diversity in the Oscar nominees to the toys on shelves, from the identity of the upcoming Spider-Man to the portrayal of women in videogames and in the pages of books and comics. Here is some food for thought.
Fangirl extraordinaire Johnamarie Macias guest posted at Coffee With Kenobi. Her piece "Planting the Seed of Possibility: Representation and Diversity in Media" takes the tactic of changing one fan's opinion at a time, which is a style of advocating for change in fandom I discussed in Critiquing Our Favorite Franchise last month. From Johna:
Visual representation may not seem crucial to the majority who are continually represented on-screen, but it means something to the remaining population. It meant something to Lupita and her talent landed her a role in the upcoming sequel film. And hopefully, when a young Black girl sees Lupita on the screen come December, she'll go, "Oh?—I? could be an actress!" Because that's what representation does. It plants a seed, it inspires, and it makes things possible.
The Hollywood Reporter has been leading a charge to discuss diversity in Hollywood. THR executive editor Matthew Belloni moderated a "Thinking L.A." panel to discuss the newly released Hollywood Diversity Report, which concludes that "diversity clearly sells." Two things came up at the panel in regards to the resistance to change in the film industry that transfer over to the problematic mindsets in toys, comics, and books.
The panel said that conditions were not as positive with regards to diversity in film. Panelist Franklin Leonard, the founder of the Black List, which collects Hollywood's most popular unproduced screenplays each year, said that despite the data supporting the success of diverse films, "there's an assumed conventional wisdom that people believe is right because it confirms what they already believe, and no amount of data that runs counter to that is going to change their mind."

One example of this is the widespread belief that movies starring people of color don't sell abroad, despite the international success of films headlined by African-American actors Will Smith and Denzel Washington. Leonard pointed out that because of this belief, movie studios tend not to market diverse movies overseas despite the proven knowledge that heavy marketing can boost a film's international success. "You end up in this vicious cycle that's confirmation bias over and over again," said Leonard.
Where does the conventional wisdom come from? Boardrooms where "John, Robert, William and James hold more seats than all women." Jezebel highlights a new Ernst & Young Global Ltd. report that affirms that "diversity drives diversity."
In "Why Diversity Matters," Dr. Ali Mattu of the Psyche Show explains stereotype threat and implicit bias, terms that will come up in future discussions.
---
Tricia Barr's novel, Wynde, won the 2014 Independent Publisher Book Award Gold Medal for Best Science Fiction/Fantasy/Horror Ebook. She was also part of Silence in the Library's successful all-female creator science fiction and fantasy anthology Athena's Daughters, which is available now. For excerpts and tales of her adventures in creating a fictional universe, hop over to TriciaBarr.com.
For updates on all things FANgirl follow @FANgirlcantina on Twitter or like FANgirl Zone on Facebook. At times she tries the Tumblr.