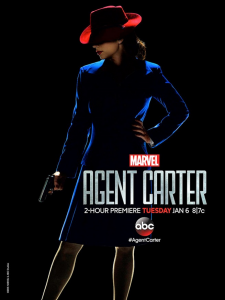 January marks the start of what promises to be an incredible year for fans. In Star Wars, we'll have Celebration Anaheim, five more Star Wars Weekends at Disney World, more Star Wars Rebels in the spring and the fall, and of course The Force Awakens to finish the year. Along the way we'll also have The Avengers: Age of Ultron, Cinderella, Tomorrowland, Jurassic World, and Mockingjay Part 2. And of course my Star Wars professional debut, Ultimate Star Wars!
---
Saga Read-Along – In 2015, we're launching a new feature at FANgirl: group read-alongs of stories we recommend. We'll begin in January with Volume 1 of the acclaimed comic series Saga by Brian K. Vaughn and Fiona Staples, a tradepaperback collecting the first six issues of the story. I've heard so many great things about the series and its creators – including Star Wars as one of its sources of inspiration – and I can't wait to start reading.
---
The Fireheart Series – To mark the one-year anniversary of Wynde, I'll have more thoughts to share about the novel's creation, as well as my writing on the next tales in the ongoing series. We'll also begin to share teases from B.J.'s forthcoming novel Zanita, a prequel thriller featuring Daemyn Wynde, Utara Fireheart, and some other reader favorites from Wynde.
---
Contributors' Insights – In January we'll also continue with posts from FANgirl contributors, with additional posts in the Four Year and Counting series, Kay's most anticipated movies of 2015, and more.
---
Here are a few of the other things we're looking forward to in January:
New Star Wars Comics
Star Wars #1 – January 14th
New Movies
Strange Magic (Lucasfilm) – January 23rd
Television Premieres
Galavant – January 4th on ABC (series premiere)
Marvel's Agent Carter – January 6th on ABC (series premiere)
Empire – January 7th on Fox (series premiere)
Parks and Recreation – January 13th on NBC (final season premiere)
Sons of Liberty – January 25th on History (mini-series premiere)