Four Years and Counting: B.J.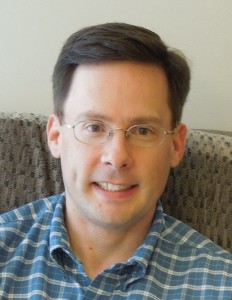 Tricia's note: Earlier this fall, FANgirl celebrated its four-year anniversary in the blogosphere. To mark the occasion, I asked some of my regular contributors a series of questions looking at where we've been and where we're going. Next up, B.J.!
1) Name five things that you love about Star Wars.
The characters.
The Force.
The music.
The fandom.
Its universality. I can talk about Star Wars with my parents, my son, my colleagues at work, and complete strangers.
2) Four years ago where was your Star Wars fandom?
I was still a big fan, but at something of a low point with my trust in the franchise, especially with the Expanded Universe. The original Legacy comic series was being forced into an abrupt ending, and to this day I've never seen a reasonable explanation given for it. The FOTJ novel series was a complete disaster, coming off the horrible Allies and the frantically rewritten Vortex trying to undo some of the damage. Although Celebration V was a lot of fun seeing my fandom friends and making new ones, it didn't give me any confidence in the EU decision-makers turning things around. The Clone Wars was finally starting to hits its stride, though, and the creators and voice actors had grown into great ambassadors for the show and the franchise. I doubt I would have left the fandom completely, but I was on a trajectory to reduce my involvement a lot if the situation hadn't changed. Fortunately, it did!
3) Do you feel more or less connected to fandom now?
More connected, primarily due to the impact of social media. Although I made lots of fandom friends in the message board era, Facebook and Twitter have really changed the way we can interact. Blogs and podcasts also create a much better sense of familiarity, too.
4) Name 3-5 areas where Star Wars can improve.
Ongoing storylines planned in advance, rather than ad hoc story development. So far Rebels has been a good step in this direction, as is the reporting that Rian Johnson is working out the treatments for Episode VIII and IX simultaneously.
All of the directors and screenwriters hired on the upcoming films have been middle-aged white men. Surely the industry includes women and people of color who are equally talented and deserving as relative unknowns like Rian Johnson, Josh Trank, Gareth Edwards, and Gary Whitta?
Bring the licensing and marketing in line with the storytelling. Even my ten-year-old son commented on the fact that our Star Wars Rebels Lego set of the Ghost and the Phantom includes all of the major characters except Sabine. Too much of the Rebels merchandise is still missing Hera, too.
Have confidence in Star Wars and its stories. Backlash is inevitable from some quarters. Just as John Boyega said "get used to it" to the racist trolls, Lucasfilm needs to be willing to push back against bigotry and ignorance as the franchise because more diverse in its creators, stories, and customers.
5) It's been two years since the Disney sale was announced. Have your feelings about the sale changed?
I've seen a good amount of change from Lucasfilm over the last two years. What we don't know a lot of details about yet, though, is how much of the change comes from Kathleen Kennedy and her new leadership, and how much comes from Disney's influence. Chris Taylor's book How Star Wars Conquered the Universe provides some insights, including confirming (page 408), as I'd long believed, that the decision to cancel The Clone Wars was made by Lucasfilm itself for budgetary reasons, not any edict from Disney. Overall I think the influence of Disney has been positive, and hopefully it will continue.
6) Name five things you hope to see from Star Wars in the future.
More recognition of fan fiction as a valuable part of fandom, alongside fan cosplay, fan art, fan film, and others that have been supported in the past.
More emphasis on casual fans and potential fans, and less catering to niche areas of existing fandom.
A primetime live-action TV series on ABC.
How soon can we have a Star Wars resort at Disney World?
NO MORE MYSTERY BOX! Secrecy doesn't build excitement; fandom passion does. Take a look at Harry Potter, Hunger Games, Twilight, Divergent, and the Marvel Cinematic Universe, just to name a few…
7) What has influenced you the most to keep you involved in fandom?
My fandom friends! For much of the last four years, the quality and directions of the stories have been very hit or miss. Even as I've been frustrated with the franchise, my involvement in the fandom hasn't waned. (Actually, it's grown.)
8) Name something you've learned while participating in FANgirl.
Don't feed the trolls. Even when I'd like to go into Attack Dog Lawyer mode. It's not worth it.
9) List five characters you would like to see in the future of Star Wars.
Padmé, Ahsoka, Bo-Katan, Mara, and Soontir Fel.
10) Looking ahead, what ways do you want to affect change for the better in fandom?
Speaking out favorably when things are moving in the right direction in the franchise, and providing clear, direct, and firm criticism when they aren't.
---
B.J. Priester is editor of FANgirl Blog and contributes reviews and posts on a range of topics. A longtime Star Wars fandom collaborator with Tricia, he edited her novel Wynde and is collaborating with her on several future projects set in that original universe. He is a law professor in Florida and a proud geek dad.