Geena Davis Institute on Gender in the Media's 2014 Findings
Today is the third of three global symposiums where the Geena Davis Institute on Gender in the Media will present their findings of a global study of film. The findings of the study still prove that many things have to change to create gender equality for women on film and beyond the camera. Here are some of their findings:
Only 23% of speaking characters in action adventure genre are women.
Women filmmakers directly results in more female characters.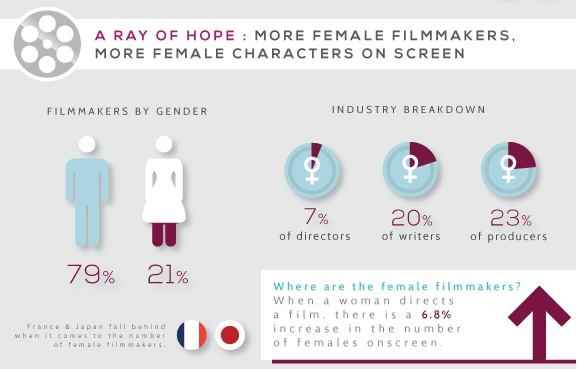 Women are still judged by their appearance and as likely to be sexualized at age 13 or age 39.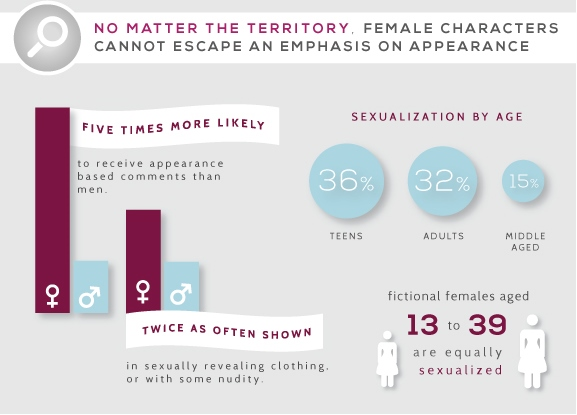 Women portrayed in powerful or in STEM careers are a rarity on film.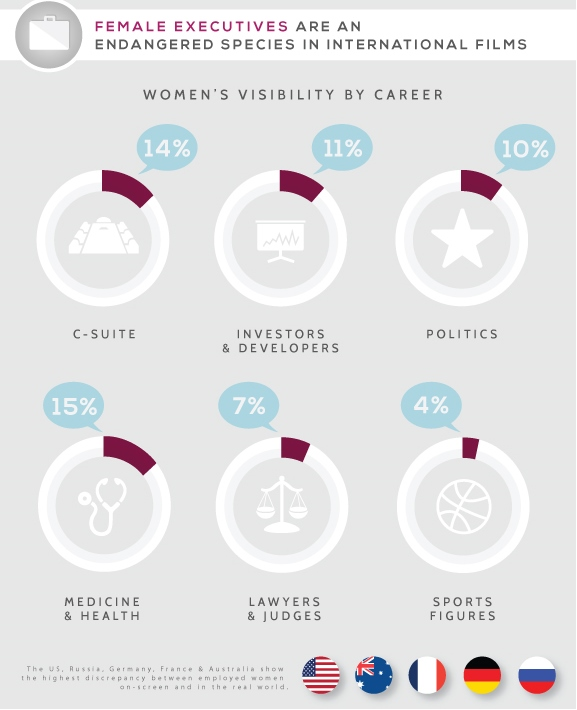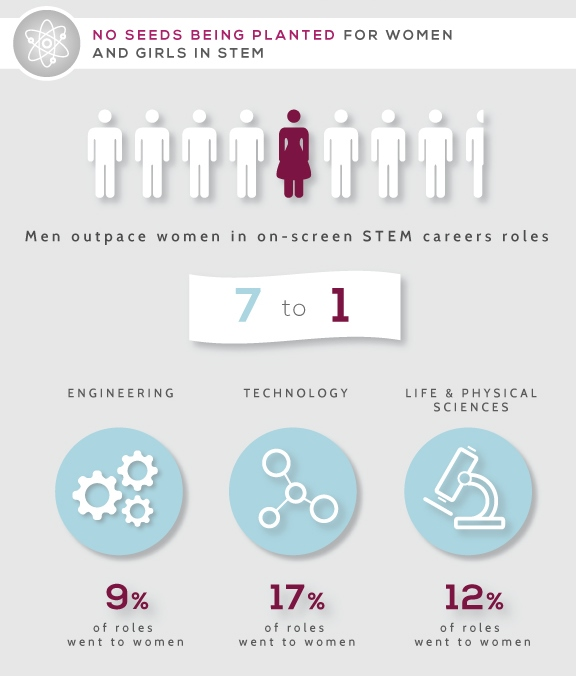 It's likely a similar message was delivered by Geena Davis when she met with Bad Robot shortly after the release of the Episode VII cast photo earlier this year. Here were her closing remarks from the New York City event last week.
"A call to change is crucial. Girls and women comprise 50% of the world's population, but represent far less of the international film populace. Asking filmmakers to create more roles for girls and women is not asking for the impossible. Instead, adding girls and women to stories means conceptualizing a fictional world that looks startlingly like the one we already inhabit.

Second, a call to be creative is necessary. Female characters can and should easily fill an equivalent share of the workforce and clout positions across industries simply through the imaginations of their creators. Conceiving of female CEOs, politicians, lawyers, judges, and doctors is the work of a creative-writing moment, but could have important and lasting consequences for the next generation.

Despite these limitations [of the survey sample size], the present study offers a unique glance at the gendered nature of film content worldwide. The opportunity to usher in a new reality is close at hand, however. Equipping and catalyzing storytellers to counter decades of stereotypical media portrayals is one place to start. After all, filmmakers make more than just movies, they make choices. Those choices could be for balance, for less sexualization, and for more powerful female roles. The choice could be for gender equality."
While there are many improvements in creative teams on Star Wars, there are still startling deficiencies in key roles, including directors, executive producers, screenwriters, authors and comics creators that lack a balanced representation. Going forward, let's hope for more announcements in these positions that reflect the diversity already present in Star Wars' audience.
Via Forbes, CBS News. You can follow the Geena Davis Institute on Twitter.
---
For updates on all things FANgirl follow @FANgirlcantina on Twitter or like FANgirl Zone on Facebook. At times she tries the Tumblr.