The Legend of Korra Season 3 Premieres Friday, June 27!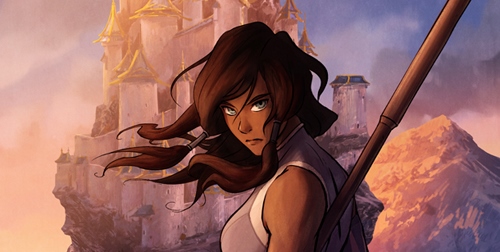 IGN announced today that The Legend of Korra will premiere on Nickelodeon next Friday at 7:oo p.m. Eastern with three episodes: "A Breath of Fresh Air," "The Birth of a Nation," and "The Earth Queen." After a break for the July 4th holiday, the show will resume in its regular time slot, Fridays at 8:00 p.m. Eastern.
Update: From the Nerdist, the acceleration of the release was in response to leaked mid-season episodes.
Things got crazy last week when four mid-season episodes were accidentally leaked online by the Mexican branch of the network, which caused a fan trailer to begin circulating, which, in turn, forced Nickelodeon to release an official trailer.

Fans will recall the 1st season was a Saturday morning series that aired in the spring, but after massive ratings success and critical acclaim, the series was moved to a primetime slot fall of last year for season two. That model is what seemed most likely for season three, and many assumed that the news would be made official at the show's SDCC panel in July. However, it appears that's no longer the case, and the premiere of the new season is apparently much sooner than we imagined.
The Korra artwork featured in the IGN article is from The Legend of Korra: The Art of of the Animated Series: Book Three: Change, listed as available January 20, 2015.
In the meantime, catch a clip and trailer from Season 3 below or check out our analysis of Korra's heroine's journey and how it shakes up the traditional Campbellian archetype.
---
For updates on all things FANgirl follow @FANgirlcantina on Twitter or like FANgirl Zone on Facebook. At times she tries the Tumblr.