Daisy Ridley Roundup: May 28 – June 3, 2014
Our last Ridley Roundup posted on May 27th, right before Daisy Ridley revealed her new necklace from Cara Jewelery in Dubai. It's not a japor snippet, but it does read "Daisy" in Arabic.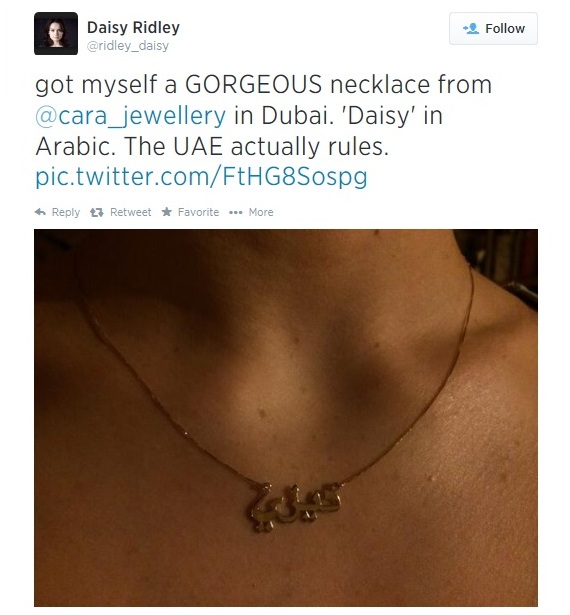 On May 29th, Daisy tweeted after seeing Star Trek Live in London, proving that Star Wars and Star Trek can get along. John Boyega shared a pic on Instagram.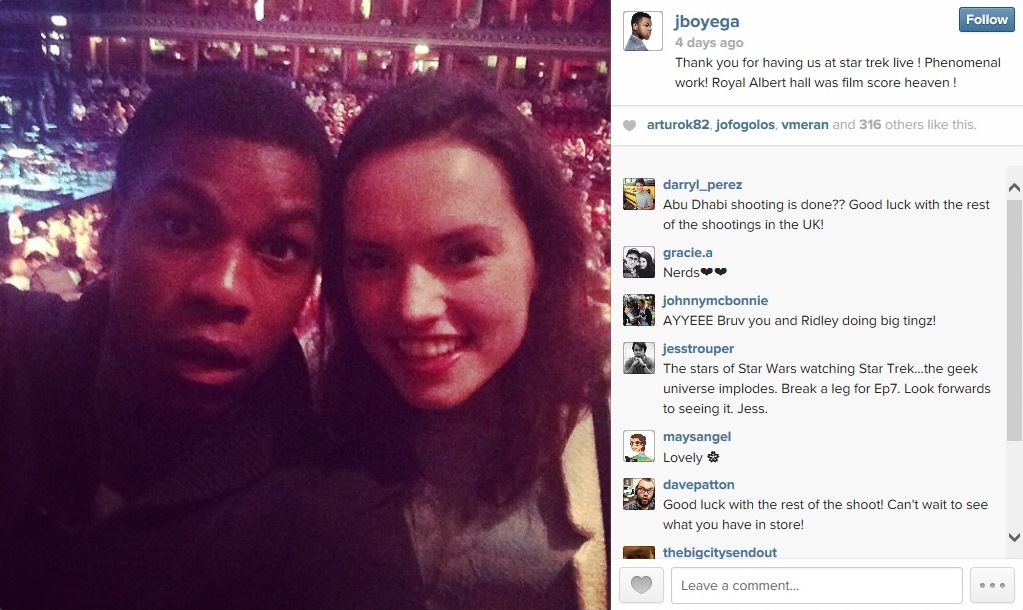 Apparently, there is another… Ridley, that is. Daisy gave her model sister Kika Rose a shout-out on Twitter.
Fans are already creating fanart of Daisy's character in the desert. Let the Tumblring commence!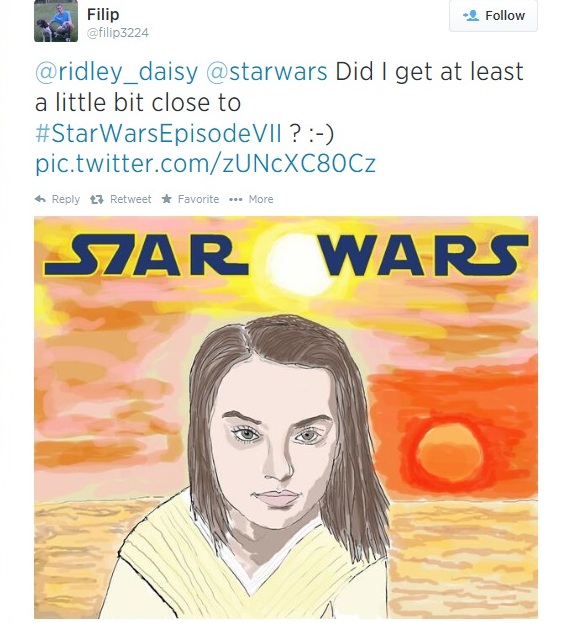 This weekend, the actress visited Polesdan Lacey, a country retreat that is part of the National Trust. The Queen Mother honeymooned there. Perhaps Ridley is soaking in the vibe of being royalty?
On June 2nd, Lucasfilm announced that Lupita Nyong'o, who just won Best Supporting Actress at the Oscars for 12 Years a Slave, and Gwendoline Christie, best known for her role as Brienne of Tarth on Game of Thrones, have joined Daisy as new female cast members for Episode VII. Fans immediately started having lots of fun with this news, too.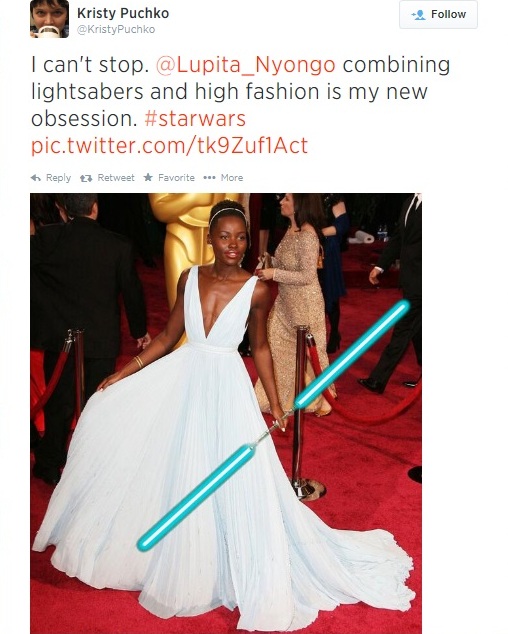 Not to be forgotten, the leading lady of Star Wars Carrie Fisher talked body image on The Saturday Night Show. I'm thinking Daisy Ridley has three fantastic role models going forward.
Update: Daisy Ridley's Twitter account was verified on June 3rd.
The Ridley Roundup is FANgirl weekly compilation post of news we found and wanted to share. For up to the minute news I follow Daisy Ridley News.
Last updated: June 3rd at 9:00 p.m. EDT.
For all the Daisy Ridley Roundups check here.
---
For updates on all things FANgirl follow @FANgirlcantina on Twitter or like FANgirl Zone on Facebook. At times she tries the Tumblr.