Disney Publishing Worldwide To Release Four New Star Wars Children's Books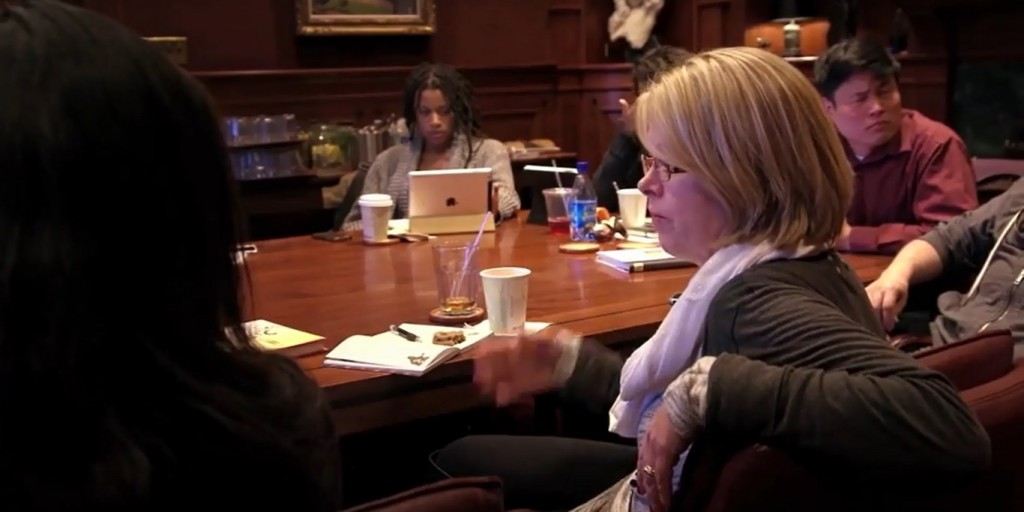 From Publisher's Weekly:
Disney Publishing Worldwide will release four new children's books tied to the original Star Wars film trilogy, starting in October 2014. Authors Tom Angleberger (The Strange Case of Origami Yoda), Tony DiTerlizzi (The Spiderwick Chronicles), Adam Gidwitz (A Tale Dark & Grimm), and R.J. Palacio (Wonder) are reinterpreting the original Star Wars saga storylines in advance of the December 2015 release of the next Star Wars film, Episode VII.
The books include:
The Adventures of Luke Skywalker, Jedi Knight, written by Tony DiTerlizzi and illustrated with Ralph McQuarrie concept art
Star Wars: A New Hope by R.J. Palacio
Star Wars: The Empire Strikes Back by Adam Gidwitz
Star Wars: Return of the Jedi by Tom Angleberger
This appears to be a concerted effort to bring the story of Luke Skywalker to children in a new medium, rather than relying on them connecting with the film versions of Episode IV-VI. The three Original Trilogy movie retellings will be illustrated by Iain McCaig, the Prequel Trilogy artist known for his designs of Darth Maul and Padmé Amidala. McCaig appeared at Celebration Europe II as one of the concept artists working on Episode VII. Instead of using film stills, these books use a Prequel Trilogy artist, whose style will be more familiar to them, to bring the OT saga to children – and likely create a visual link to the Sequel Trilogy, as well. Likewise, McQuarrie's art is the foundation for the artistic design of the new animated series Star Wars Rebels, which also aims to use Original Trilogy sensibilities to shape a new generation of children into Star Wars fans.
For a while I wondered about the marketing attached to Frozen that revealed a reindeer and goofy snowman with no mention that the movie was a musical about two sisters. In all likelihood, though, Disney wasn't worried about getting women of any age into their next Disney princess movie, and believed the young male market would enjoy the movie once they saw it in the theater. So they aimed the initial marketing in a direction not at their most reliable fans, but at a pool of potential fans. Earlier this week, I noted that Disney had invited mommy bloggers to a May 4th Star Wars Rebels event; now we know there are books aimed at the early generation of fans so they can be introduced to the OT characters and their stories.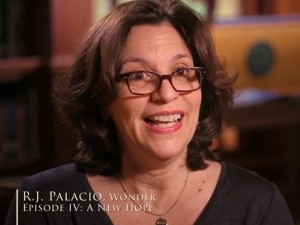 This is the area where Disney|Lucasfilm still needs to capture the attention of that demographic ahead of Episode VII, as opposed to middle-aged adults who are going to the movie no matter what.
In the video released yesterday, Lucasfilm publishing director Carol Roeder introduces the books, authors, and artists. "We're working with a dream team of bestselling authors who are passionate about the brand and are telling the story in their own way," said Roeder. "This is a great way to introduce the original films to kids who didn't grow up with them." After concerns earlier this week about the representation in the Star Wars Reads Day event, which is overseen from the Lucasfilm side by Roeder, she is seen front and center in the meeting along with several other women, including Story Group creative executive Rayne Roberts. Long time graphic artist and book cover designer R.J. Palacio is a female author who chose to use her initials for her pen name in the same way J.K. Rowling did.
---
Tricia Barr took her understanding of brand management and marketing, mixed it with a love of genre storytelling, and added a dash of social media flare to create FANgirl Blog, where she discusses Star Wars, fandom, and strong female characters. She also writes about Star Wars for Random House's science fiction and fantasy blog Suvudu.com and Star Wars Insider magazine and is a contributor for Her Universe's Year of the Fangirl. Her FANgirl opinions can be heard on the podcasts Assembly of Geeks and RebelForce Radio PresentsFangirls Going Rogue.
Tricia has completed her first novel, Wynde – a military science fiction with a fantastical twist that features heroines Vespa and Gemini. For excerpts and tales of her adventures in creating a fictional universe, hop over to TriciaBarr.com.
For updates on all things FANgirl follow @FANgirlcantina on Twitter or like FANgirl Zone on Facebook. At times she tries the Tumblr.