Assembly of Geeks: Guardians of the Plastic Galaxy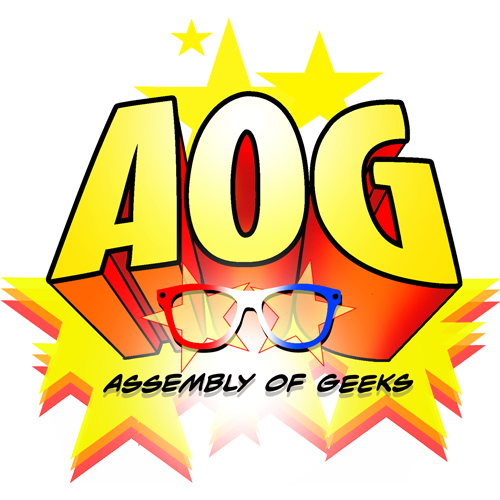 This week's Assembly of Geeks episode "Guardians of the Plastic Galaxy" was plain old fun. Fans getting excited about Guardians of the Galaxy and the return of The Clone Wars. From the shownotes:
It's an episode about new finding new geek movie interests, talking about classic toys and taking your OS to the movies. Our special geek assembly guest is Brian Stillman, the director and producer of Plastic Galaxy: The Story of Star Wars Toys. He'll join us to discuss our mutual interest in toy fandom and some of the great moments of the film. We might even get him to tell us his favorite Star Wars toy of all time. It's a great geek chat that you won't want to miss.

Also, we share our knee-jerk reactions to the Guardians of the Galaxy trailer. Plus, an artificial intelligence expert gives his take on the movie Her, plans for more Lego movies, a new Fantastic Four reboot, when we might actually be getting Marty's shoes and a little controversy surrounding the Star Wars Rebels toy reveal.

Finally, how will GANNIN take ALISS to the movies?
The Guardians of the Galaxy trailer blew me away, even though I haven't a clue what it's about. Never fear, io9 has "Everything You Need to Know About That Guardians of the Galaxy Trailer."
We had a chance to talk about artificial intelligence in stories, a topic that is very relevant to what I'm doing in my stories in the Fireheart Series.
While Admiral 80's and Merchman are more schooled in the history of Star Wars toys, some of the stories Plastic Galaxy's Brian Stillman told were new to me. I was interested to learn about the way Kenner marketed their toys as tools to enter the galaxy far far away and tell new stories, which aligns with Marvel's notion that their cinematic universe is somewhere fans would want to inhabit. So while fanficcers have had a rough road in the public perception, apparently fans telling their own Star Wars stories was instrumental to the toy line's success.
All this information makes it even more imperative that female toys and action figures be included from the start, and why fans felt they needed to speak up last week with the Star Wars Rebels toy reveal. If kids start telling stories without female character from their first attempts with their action figures, and if girls aren't encouraged to tell stories because they see no one like themselves in the toys, the cycle that has created the notion that Star Wars is a boys' club will never be broken.
Stillman also brought up another good point when discussing the films. The cantina scene is populated by aliens that give the movie depth and encouraged people to wonder about them. Who were they? What were they like? The Expanded Universe has definitely seized opportunities to fill in the missing pieces. I have been advocating for the novels and comics to be braver about creating characters, especially heroes. While I love being able to fill in the gaps, which is how I first started in fanfiction, writers need to be aware that they still need to be infusing new ideas – whether it's a mysterious new alien, a horrifying beast, or a new planet – into the franchise. Don't get me wrong, I like the nods and interwoven continuity, but every once in a while, a storyteller just needs to start with a blank slate and see where it goes rather than reaching for the Essential Atlas or character guides.
You can also subscribe to the show on iTunes.
---
For updates on all things FANgirl follow @FANgirlcantina on Twitter or like FANgirl Zone on Facebook. Assembly of Geeks news can be found @GeeksAssemble.