Fangirls Around The Web: January 20, 2014
Fangirls Around the Web is back for the first time in 2014! In this bi-weekly series, we spotlight fangirls and their heroines spotted around the web.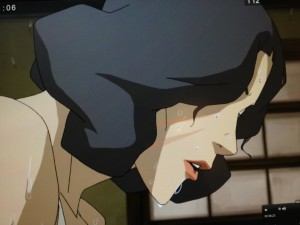 Genevieve Valentine at io9 wrote a great article titled "Why does every story have to be an Earth-shattering epic?" It's definitely worth reading for all storytellers.
Bryan Konietzko shared on Tumblr that Lin Beifong will have a major role in Book Three of The Legend of Korra.
Batman News did a video interview with Gal Gadot about her casting as Wonder Woman and some of the negative fan reaction.
Lynda Carter gave a fantastic interview with UK's Metro with the headline "Lynda Carter: Wonder Woman is more about her ethic than her superpowers." I particularly liked these quotes:
What is the enduring appeal of Wonder Woman? There's an identification factor. She's not your average superhero. It's not so much about her super powers as it is about her ethic. I always thought of her as a figure who stands for what's right. We all know what's wrong with the world today, so maybe we need her right now.

Actors who are so closely identified with a particular role often don't like discussing it but you seem quite fond of Wonder Woman. I realised a long time ago that people like to talk about it and I embrace the character – I always have. It's a long time ago but when people come up to talk to me about it, it's a way of connecting with them. It's like going to see a concert and seeing someone play their greatest hits – if they didn't play their greatest hits, it would be the same as if I never talked about her. She's a great character.

…

Gal Gadot's just been cast as Wonder Woman in the forthcoming Superman film – will it be odd to see someone else playing her? I don't think so. It was a long time ago. I care more about the character continuing than holding on to my piece of it. I hope she has fun with it.
Her Universe's Year of the Fangirl continues in 2014! The latest Fangirls of the Day are: Devin, Christy, Eva, Kylise, Carol, Isabel, Kyra, Daylina, Carly, Devon, Moira, Claudia, Mary Kay, Lindsey, Patty, Alison, Jackie, Lisa, McKenna, Melissa, Faith, Callie, Lisa, Nadine, Sarah, and Kim.
Kameron Hurley wrote an amazing essay for Locus about how scifi and fantasy authors may be selling themselves short in how they market and describe their books by emphasizing the genre instead of the core of the story.
Building on the recent comments by Paul Dini, the site How Not to Suck at Game Design published a great analysis of the problem titled "Why Marketers Fear the Female Geek." It's definitely worth a read to understand some of the twisted thinking that goes on inside corporations.
Blogger Seldomusings writes about "The Resurrection of the Disney Princess".
You've probably seen the commercial on television, but be sure not to miss Bing's feature on the heroic women of 2013.
Versha Sharma and Hanna Sender at Vocativ say it all with the title of their article: "Hollywood Movies With Strong Female Roles Make More Money." (via TheMarySue)
Maria Selke at Fandom Post writes about future fangirl wishes.
Star Wars artist Magali Villeneuve passed along this amazing image of a character from her book
L'Enfant Merehdian.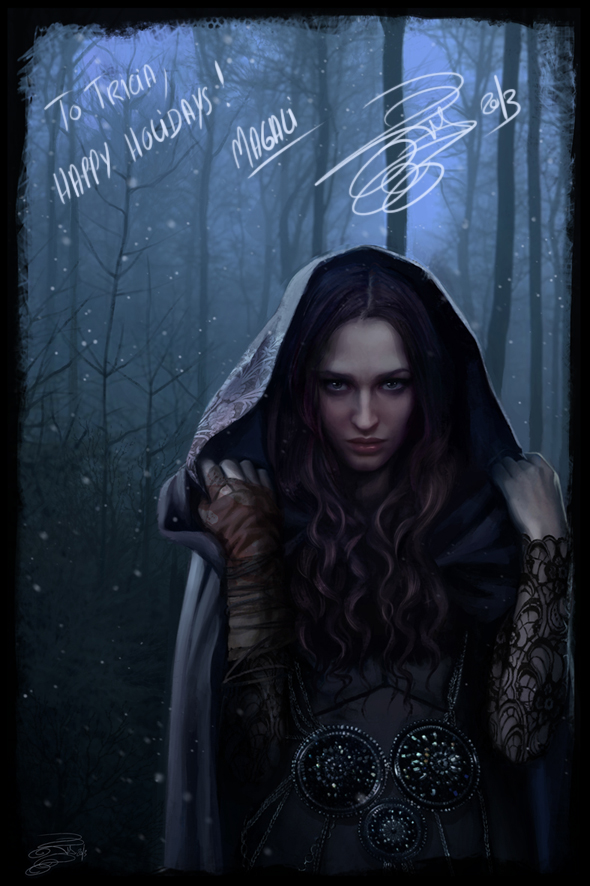 ---
Tricia Barr took her understanding of brand management and marketing, mixed it with a love of genre storytelling, and added a dash of social media flare to create FANgirl Blog, where she discusses Star Wars, fandom, and strong female characters. She also writes about Star Wars for Random House's science fiction and fantasy blog Suvudu.com and Star Wars Insider magazine and is a contributor for Her Universe's Year of the Fangirl. Her FANgirl opinions can be heard on the podcasts Assembly of Geeks and RebelForce Radio Presents Fangirls Going Rogue.
Tricia has completed her first novel, Wynde – a military science fiction with a fantastical twist that features heroines Vespa and Gemini. For excerpts and tales of her adventures in creating a fictional universe, hop over to TriciaBarr.com.
For updates on all things FANgirl follow @FANgirlcantina on Twitter or like FANgirl Zone on Facebook. At times she tries the Tumblr.