Tricia Goes Skywalking Through Neverland
Before heading to New York City, I had a chance to go Skywalking Through Neverland with hosts Sarah and Richard Woloski. Their podcast is a celebration of fandom, and that's what we had. I met Sarah through the Year of the Fangirl from Her Universe. Sarah is also known as @JediTink.
We talk about being fans, how we show our love for Star Wars, my upcoming panel at GeekGirlCon, and also a little about the Anaheim area in preparation for Celebration Anaheim.
You can also listen to the show on iTunes.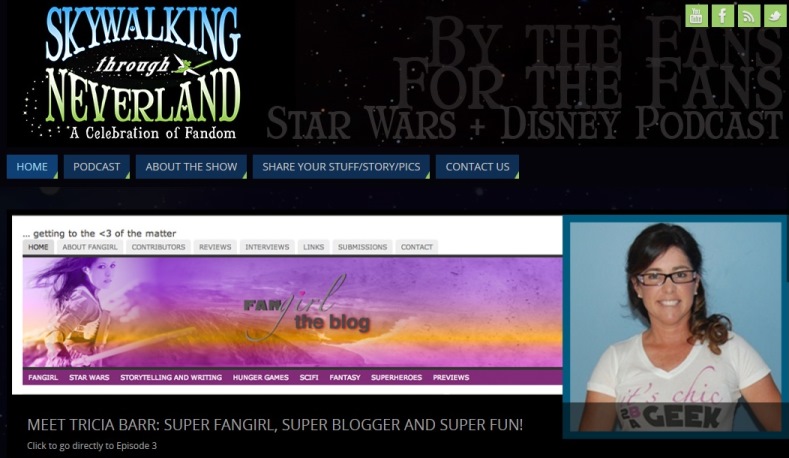 ---
Tricia is putting the finishing touches on her first novel, Wynde – a military science fiction with a fantastical twist that features heroines Vespa and Gemini. For excerpts and tales of her adventures in creating a fictional universe, hop over to TriciaBarr.com.
For updates on all things FANgirl follow @FANgirlcantina on Twitter or like FANgirl Zone on Facebook. At times she tries the Tumblr.