Boba Fett: Star Wars' Mystery Box
Yesterday, IGN revealed that they had been shown "a 15 minute demo of 1313 that would have debuted at this year's E3."  The footage used incomplete assets and confirmed Boba Fett had been the star of the game. According to their source, the game "was meant to tie into the live-action TV series, … which was set on Coruscant and focused on the same crime families as the game."
Despite only four lines of dialogue in The Empire Strikes Back, Boba Fett was propelled into the hearts and imaginations of many fans, although admittedly not mine. In some part this can be attributed to the fantastic design of Joe Johnston, and also that an action figure was released by Kenner before the movie screened.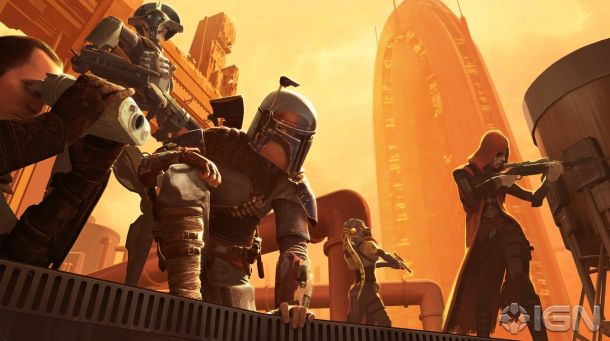 With plenty of successful action figures and appearances in numerous comics and books, along with the Prequel Trilogy and The Clone Wars, the mercenary has been a go-to guy for a franchise sprung from a heroic journey. He works as a great foil to heroes, but one of the biggest complaints over the darker times for fans has been that Star Wars created a lot of products that delivered fleshed-out villains and anti-heroes and forgot how to create actual heroes.
Considering how scoops and insider insights have been passed around in the media, Boba Fett provides an interesting lens on Star Wars and its relationship with the Expanded Universe. A quick perusal of Wookieepedia reveals the many "discrepancies" in his character's story outside of the Lucas-overseen universe. When he appeared in The Clone Wars, fans were given, for all intents and purposes, an original story. Yet when the term "original story" is bandied about for the upcoming Sequel Trilogy, it's often cited as proof that the characters in the Expanded Universe will be mowed under in favor of new names.
As the person who a few years ago proposed that Luke Skywalker should die to save the storytelling of the Expanded Universe, it's my opinion that the 1313 project, while stunning visually, has all the trappings that tripped up the post-Return of the Jedi timeline. Relying too heavily on the Original Trilogy Big Three to sell their stories resulted in diminishing returns. There is a simple explanation for that. Characters are, in the now famous words of J.J. Abrams, mystery boxes. Sometimes the mystery is "who is this character going to turn out to be?" – such as Luke or Han in A New Hope. Other times the mystery is "how will this character change by the time the story is over?" – which applies to Luke or Darth Vader in Return of the Jedi or Anakin Skywalker in Revenge of the Sith. On the other hand, some serial characters are appealing because their very nature is unchanging. The best examples are J.R. Ewing in Dallas and Erica Kane in All My Children. In the case of Dallas, the mystery box became a plot point: "who shot J.R?" In Erica Kane's case, it's not really about mystery – unless the question is "when will she find/divorce her next husband?" – but rather a comfortable familiarity.
The point is this: putting Boba Fett front and center for the franchise would have eventually undermined the very reason he is special. Cool armor upgrades and new levels like 1314 are worldbuilding, not storytelling. "Boba Fett is a Badass" is about as uninspired as Fate of the Jedi's "Luke is a Badass" plot.  The problem is two-fold: the premise lacks enough mystery to keep fans coming back unless they completely reinvent who the character is, and most fans don't really want creators to do that. The project probably had merits as a videogame, but the more I see about the McCallum live-action series and all things 1313, the more Prequel Trilogy in tone and look it had.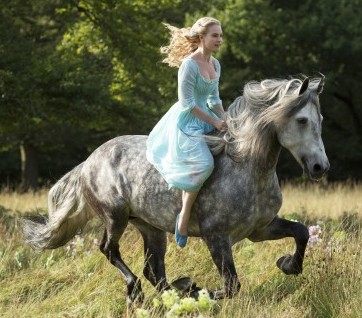 In a recent, and very brief, interview with Entertainment Weekly, Abrams said, "As much of a fairy tale as [Star Wars] was, it felt real. And to me, that is exactly right." This isn't just an Abrams philosophy. Disney is spinning more and more of their animated fairy tales into live-action movies. Given that 1313 looked nothing like a fairy tale and is entirely rendered rather than palpable, it's not surprising the project was scrapped once Disney took over.
All this information is being siphoned into my speculation series. B.J., the trusty editor, spotted a couple interesting tidbits and passed them along for my notes:
When The Clone Wars ended, Boba Fett had last been seen in Season Four without his iconic Mandalorian armor, and Slave I was still in Hondo's possession during the Young Jedi arc in Season Five. Hints about planned additional seasons of The Clone Wars had implied that both situations might have changed if the series had continued – which seemingly would link up with Fett's status at the beginning of the videogame as described in the IGN article.
Fett's droid companion in the concept art appears to be Highsinger, the droid bounty hunter who worked with Boba during the train-robbery mission in The Clone Wars Season Four episode "Bounty."
Another connection with The Clone Wars involves level 1313 itself, which made its debut in the Season Five episode "To Catch a Jedi" when Ahsoka is on the run.
As noted above, IGN's source reported that the long-shelved live-action television series dealing with the underworld and crime families would have taken place on level 1313.
Although greeted with fan skepticism and a to-be-expected denial from Lucasfilm (via ClubJade), the pages of a purported treatment for an animated series called Reclamation, supposedly leaked by a disgruntled recently laid-off Lucasfilm employee, state that "legions of black droids issue forth from the depths of Coruscant" as the principal threat and describe "the dark legacy of Level 1313" as the principal mystery of the show. Read closely, Reclamation has elements that are similar to Rebels, including a teenaged smuggler with her own ship. Perhaps the intended synergy with the videogame was not limited to The Clone Wars and the live-action series…
Update:  I knew I recognized that IGN Bounty Hunter image. It was posted to Tumblr last month by BruceWayne314.
Related posts:
---
Tricia Barr took her understanding of brand management and marketing, mixed it with a love of genre storytelling, and added a dash of social media flare to create FANgirl Blog, where she discusses Star Wars, fandom, and strong female characters. She also writes about Star Wars for Random House's science fiction and fantasy blog Suvudu.com and Star Wars Insider magazine and is a contributor for Her Universe's Year of the Fangirl.
Tricia is putting the finishing touches on her first novel, Wynde – a military science fiction with a fantastical twist that features heroines Vespa and Gemini. For excerpts and tales of her adventures in creating a fictional universe, hop over to TriciaBarr.com.
For updates on all things FANgirl follow @FANgirlcantina on Twitter or like FANgirl Zone on Facebook. At times she tries the Tumblr.