Celebration Europe II: Reveals from Kathy Kennedy and Dave Filoni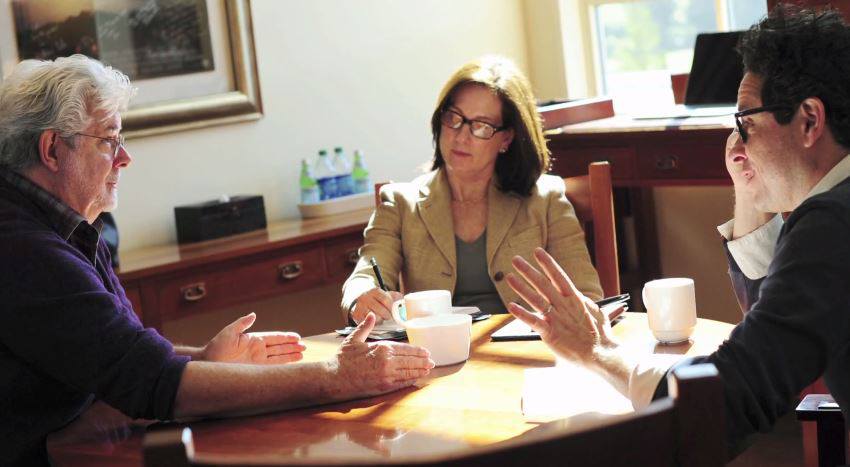 Earlier today local time in Germany, Star Wars Celebration II hosted two high-profile panels. Each gave fans a taste of what's to come from Lucasfilm in the highly anticipated movie and television projects ahead.
Lucasfilm president Kathleen Kennedy made her first Celebration appearance. Dan Brooks provided an official live blog of the panel; thanks to Dunc at Club Jade for Storifying the many fan tweets, as well. Kathy spoke about her career prior to joining Lucasfilm, her interactions with George Lucas and J.J. Abrams working on Episode VII, and the importance of the fans to the success of the movie and the franchise as a whole. (Update: StarWars.com provided a video of Kennedy chatting with Warwick Davis after her panel.) At the end of the panel, she revealed a key participant: composer John Williams will be back to score Episode VII. Williams appeared in a recorded video to express his enthusiasm for returning to Star Wars and its music:
Two hours later, Dave Filoni presented the first-ever panel on the upcoming Star Wars Rebels animated television series. The Star Wars Blog again provided a live blog, and Dunc collected the tweets. Although steering clear of plot or character details, Dave shared some concept art and other interesting information about the show.  Co-executive producers, Greg Weisman and Simon Kinberg, appeared in recorded videos to share their excitement for the show, too.
Look for a longer recap of the Rebels news from Megan Crouse coming soon.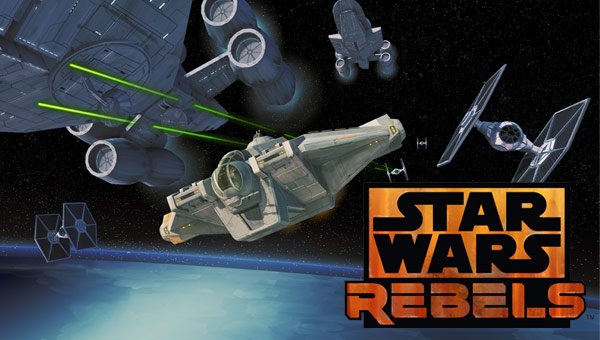 ---
B.J. Priester is editor of FANgirl Blog and contributes reviews and posts on a range of topics. A longtime Star Wars fandom collaborator with Tricia, he is also editing her upcoming novel Wynde. He is a law professor in Florida and a proud geek dad.

B.J. Priester has been a Star Wars fan since he played with the original Kenner action figures as a young boy. His fandom passion returned after watching Attack of the Clones in 2002 and reading the entire New Jedi Order series in 2003. He voraciously caught up on the novels and comics in the Expanded Universe in addition to writing fanfiction, frequently co-authoring with Tricia.

B.J. has served as editor of FANgirl Blog from its inception, as well as contributing reviews and posts on a range of topics. He edited Tricia's novel Wynde, and is collaborating with her on several future projects set in that original universe.

Currently a tenured law professor in Florida, B.J. has been a practicing lawyer in Washington, D.C., a law clerk to a federal appeals court judge, and a law journal editor-in-chief. He is also a proud geek dad whose son who is a big fan of Star Wars and The Clone Wars.