The Clone Wars Bonus Content: Exclusive First Look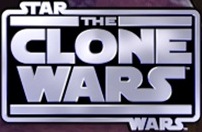 Responding to concern from Star Wars fans about the unresolved fates of their favorite characters from The Clone Wars in light of the recent cancellation of the animated television series, today Disney|Lucasfilm announced that additional bonus content will be made available to fans to supplement the story arcs previously planned for the sixth season which will be released at a later date. On an ongoing basis, prose short stories and special-issue comics will be published to provide closure to many of the open-ended storylines from The Clone Wars.
FANgirl Blog is delighted to share an exclusive first look at this new bonus content, which looks into the future of The Clone Wars' central character, Ahsoka Tano.