May Mayhem Fan Fun: WYNDE Excerpt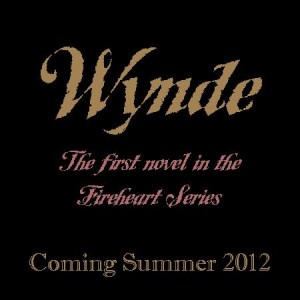 My pals at the Cantina have been laughing it up with our May Mayhem Fan Fun celebrating the Wraiths and Mercy Kill. In the spirit of our old fanfic messageboard days, we did another rendition of an old favorite, 99 Bottles of Lomin Ale on the Wall. This time, though, instead of a bonus post to an ongoing serialized story, the prize was a new excerpt from my upcoming novel, Wynde.
I've already talked about the process of creating Utara Fireheart and Daemyn Wynde, the parents of my main character, Vespa Wynde. So I thought it would be fun to share a scene with the two of them interacting – without the added mayhem that Vespa in the mix can sometimes bring. Click over to TriciaBarr.com to read the excerpt. I hope you like it!