Fangirls Going Rogue Soar With A New Captain America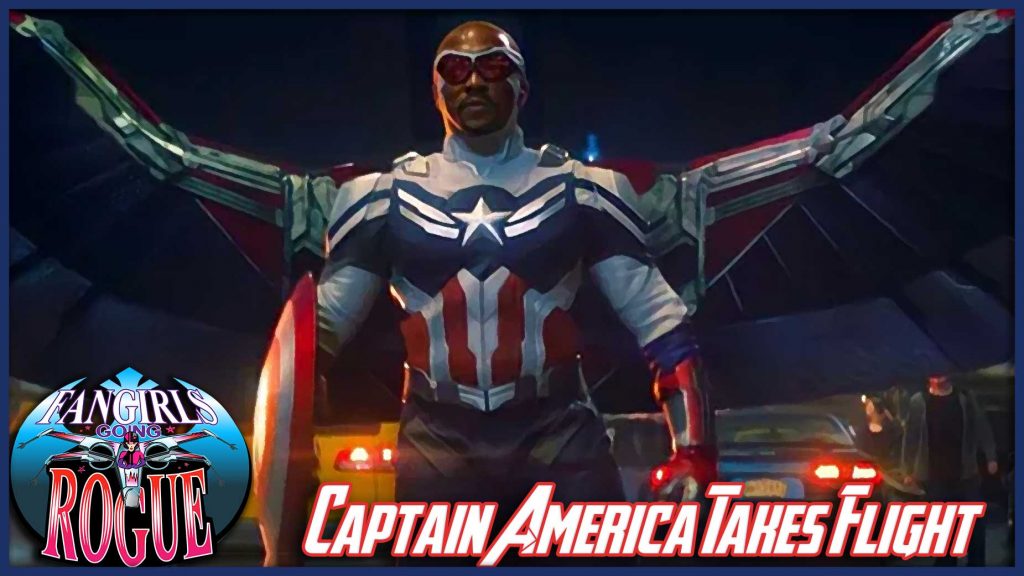 This month Teresa Delgado, Sarah Woloski, and Tricia Barr dig into the themes and messages of Disney+'s The Falcon and the Winter Soldier, Sam Wilson's and Bucky Barnes' journeys fascinated us. On the Star Wars front, there is cast news for Obi-Wan Kenobi, plus the premiere of The Bad Batch on May the 4th and a mysterious upcoming appearance by Dave Filoni on Good Morning America. No character discussion this episode, but check for a Priority Transmission on May the Fourth for a Bad Batch-inspired character discussion after you've watched the episode.
Here is The Bad Batch focused character discussion we promised!
Related
Social
Facebook Main Page | Private Group

You have to answer the 3 questions for the private group

Voicemail: 331-21 Ewoks or 331-213-9657 (or hit that cool Voicemail button on the website)
Email: contact@fangirlsgoingrogue.com(or use our Contact page)
NEW! Youtube
T-shirts: at our Tee Public Store