Add Star Wars Flair to Your Life with RoomMates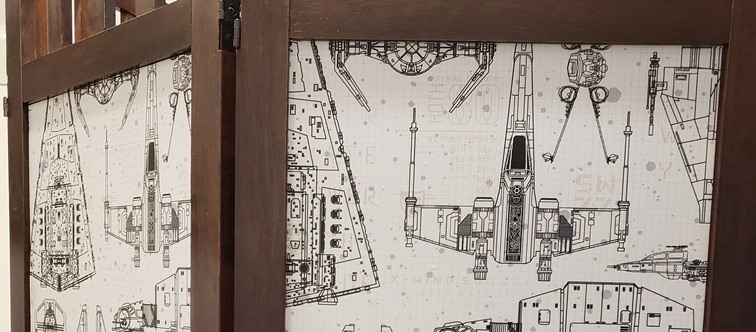 After years of writing at the kitchen table and podcasting in my bedroom, I decided to undertake the Death Star-sized task of creating an office space out of a spare bedroom. I had to enlist my own rebel forces to lay tile and paint the walls. While I wanted to create an area that was unique to me, I didn't want to go to wild. During the planning phase I explored a number of ways to add my own Star Wars flair to my new office space. For the walls I went with a neutral grey with one wall in a textured blue paint application. The helpful fellow at the paint counter kept asking if we were sure we wanted to do this application. It was one wall. How hard could it be?
The end result was a nice soothing tone wall that my desk faces.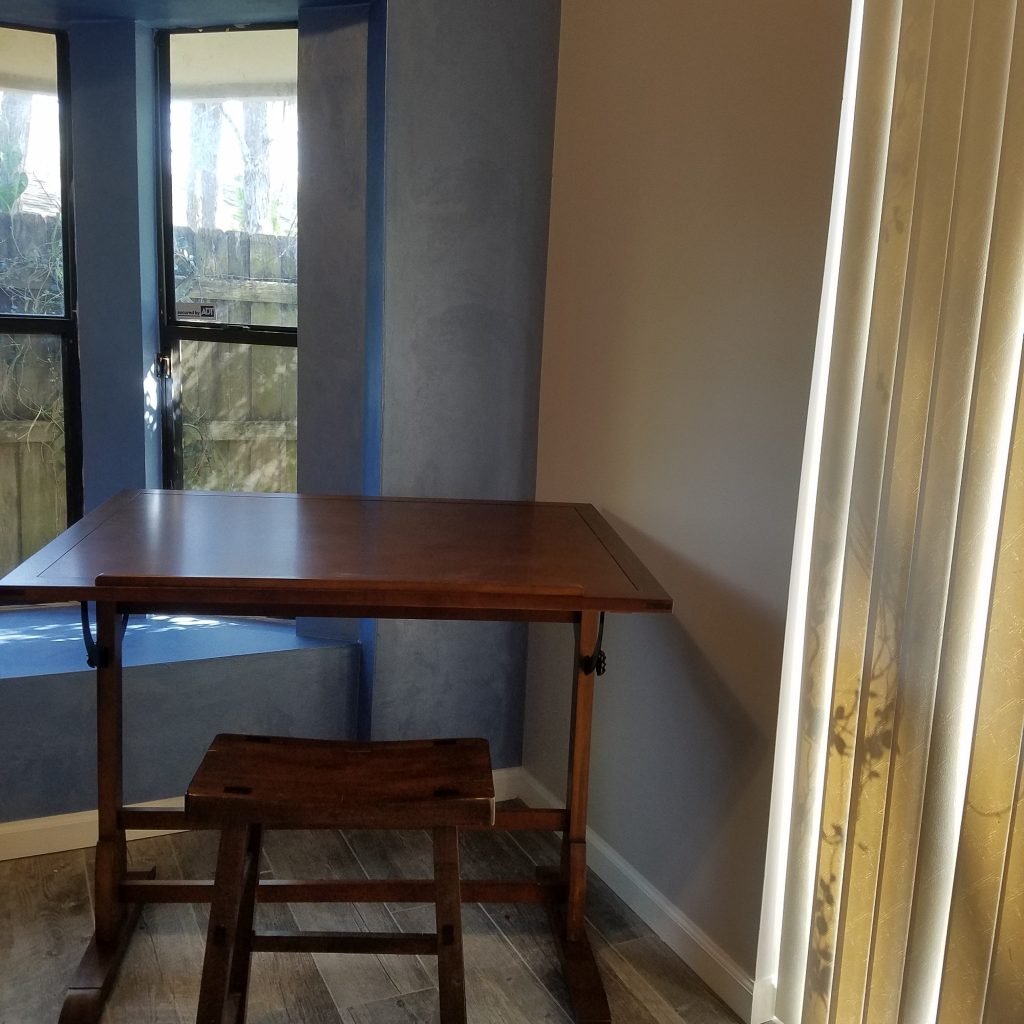 For podcasting and interviews I occasionally do video recordings via Skype, and I wanted a way to highlight my fangirl side. I had dealt with RoomMates Decor, a company that specializes in wall coverings, previously. So I checked out their Star Wars collection. While I debated between the life-size Rey and accompanying themed sticker set and the Star Wars Rebels crew art, I eventually went with a Ships of the Galaxy far far away peel-and-stick wallpaper that highlights my particular interest in engineering and starfighters. They have numerous options from the original trilogy too, although having a life-size Darth Vader hovering over the bed could be intimidating. Instead of applying the wallpaper to the wall I put it on a folding screen, which I can shift around behind me during a video call.
With college fall semester coming up fast and summer projects in high gear, now is the perfect time to find a way to flaunt your fandom flair. Unlike traditional wallpaper, the coverings peel away, allowing you to keep updating your look. The coverings are priced from $18 to $25, the notable exception being Darth Vader. Check out the designs I considered and the final look in the gallery below.
RoomMates provided the wallpaper in exchange for a fair review.