Hyperspace Theories Episode 23: Rian Johnson Storytelling Camp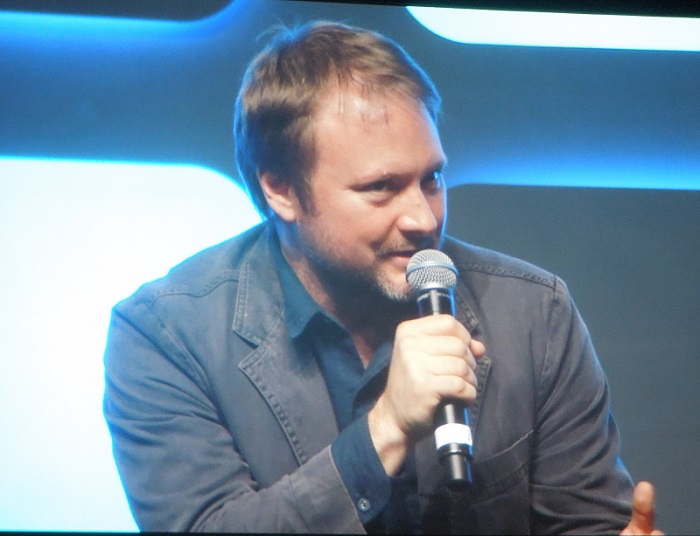 This month on Hyperspace Theories we consider the qualities that director and screenwriter Rian Johnson brings to Star Wars for Episode VIII, and the lessons gleaned from recent episodes of Star Wars Rebels about the balance between world-building, premise, plot, and character development in storytelling.
First, though, we begin with a Spoilers Beware! segment. Following up on last month's episode and our reactions to the theatrical trailer for Rogue One, we share our thoughts on the additional information revealed by the latest stages of the marketing roll-out for the film. These include several international trailers and U.S. television commercials, as well as backstory information in the newly released novel Catalyst, a precursor story to the movie.
In our meta segment on speculating wisely, we've previously discussed a wide range of individuals who have influenced Star Wars storytelling, from George Lucas and Dave Filoni to Kathleen Kennedy and J.J. Abrams. This month we speculate about the impact of Rian Johnson, whose Star Wars film remains a year away. We consider his first three major films, each of which is a very different tale: the detective-story inspired Brick (2005), the con-men caper The Brothers Bloom (2008), and the sci-fi time-travel thriller Looper (2012). The impressive list of well-known actors who've worked with Johnson on these movies, all three of which he both wrote and directed, also is a testament to his talent and rapport with his cast and crew. In addition, he directed the third-to-last episode of Breaking Bad, titled "Ozymandias," which is acclaimed as among the best television episodes ever made.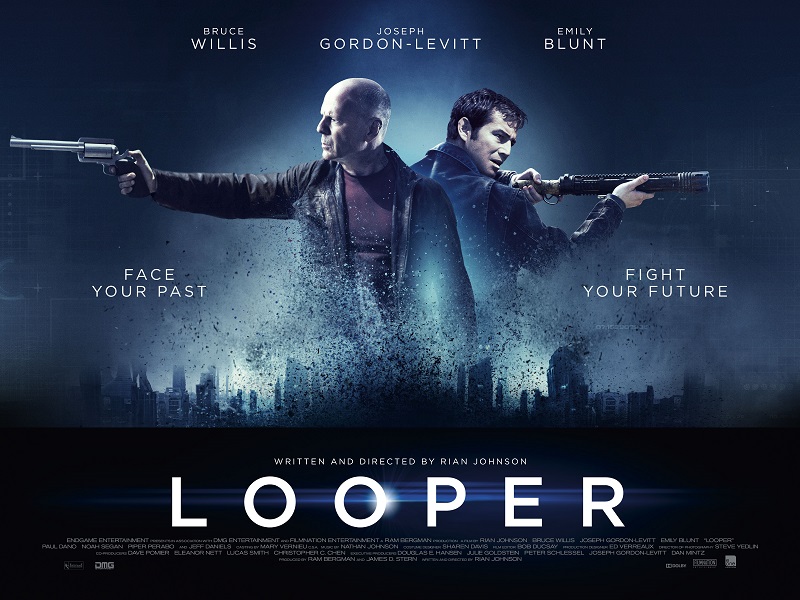 In sharing reactions to Johnson's appearance onstage at the Future Filmmakers panel at Star Wars Celebration Europe in London in July, we also considered the importance of the movies he mentioned as influences on his creative process for Episode VIII. The movies included in Johnson's "film camp" recommendations are:
Gunga Din (1939)
Sahara (1943)
Twelve O'Clock High (1949)
The Bridge on the River Kwai (1957)
Letter Never Sent (1960)
Three Outlaw Samurai (1964)
Just as George Lucas often pointed to specific classic films as inspiration for his Star Wars movies or The Clone Wars episodes, Johnson too draws on sources both famous and obscure to feed his muse.
This month we combine our world-building and storytelling segments for our analysis of the strengths and weaknesses of the four most recent episodes of Star Wars Rebels. We have high praise for "Hera's Heroes" and "The Last Battle" for weaving great character development moments into their plots, and even amid the extensive fanservice in the latter. On the other hand, the two Sabine-centric stories, "The Antilles Extraction" and "Imperial Super Commandos," struggled with letting plot and exposition dominate, without offering much insight into the central protagonist of the pair of episodes. We then expand the discussion to other aspects of Star Wars storytelling, including Rogue One.
Related Links:
Contact Information:

Tricia Barr took her understanding of brand management and marketing, mixed it with a love of genre storytelling, and added a dash of social media flare to create FANgirl Blog, where she discusses Star Wars, fandom, and the intersection of women within Star Wars fandom. She is co-author of Ultimate Star Wars and Star Wars Visual Encyclopedia from DK Publishing, a featured writer for Star Wars Insider magazine with numerous articles on the Hero's Journey. Her FANgirl opinions can be heard on the podcasts Hyperspace Theories and Fangirls Going Rogue.

Tricia Barr's novel, Wynde, won the 2014 Independent Publisher Book Award Gold Medal for Best Science Fiction/Fantasy/Horror Ebook. She was also part of Silence in the Library's successful all-female creator science fiction and fantasy anthology Athena's Daughters, which is available now. For excerpts and tales of her adventures in creating a fictional universe, hop over to TriciaBarr.com.