Hyperspace Theories Episode 22: Rogue One Theatrical Trailer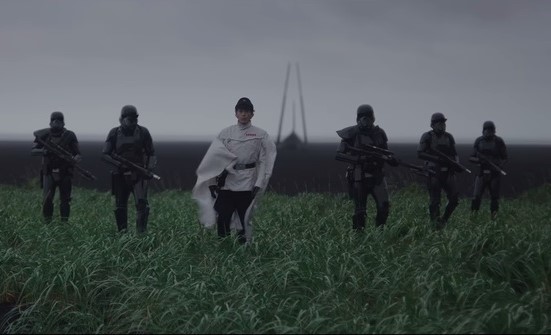 This month Lucasfilm released the full-length theatrical trailer for Rogue One: A Star Wars Story. After our first recording of our reactions to the trailer was mangled by a pack of electronic gremlins, we sat down to record them again. In the meantime, several more interesting comments about the film emerged in the entertainment press, so we were able take those into account in our comments on the trailer this time.
This trailer for Rogue One is notable in several respects. For one, it continues the trend we've discussed previously: portraying Jyn much more as an inspiring leader taking charge of a mission against the Empire, rather than the belligerent criminal reluctantly conscripted into the Rebellion we saw in the first teaser. This also calls to mind Kathleen Kennedy's description of Jyn back in June, but with more emphasis on Jyn as "a kind of Joan of Arc in the story" rather than as a "streetwise delinquent."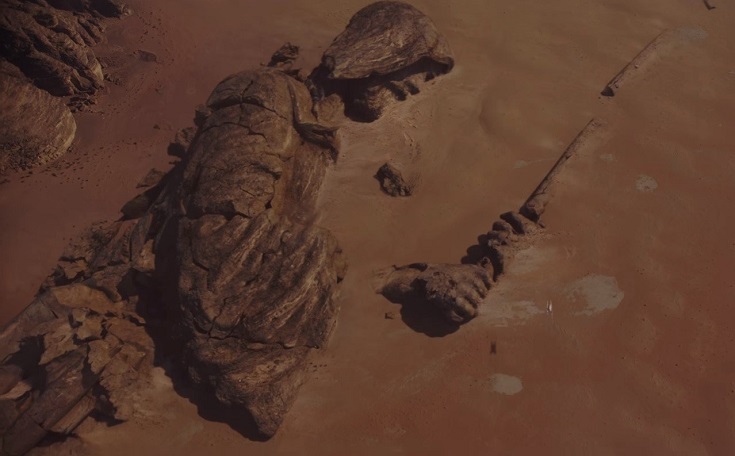 In addition, this trailer has marked differences from the trailers for The Force Awakens last year. It appears to flow roughly in chronological order for the film: from Jyn's childhood to her liberation from Imperial custody by the Rebels, to the Yavin base and on to Jedha, and then to Scarif. The Rogue One trailer also reveals much more about the story of the film: who the protagonist characters are and what they are fighting for. While we still wonder whether the timeline placement in relation to the other Star Wars films will be clear enough to the casual audience who hasn't been paying close attention to the marketing of Rogue One to date, this trailer is a definite improvement in providing an "elevator pitch" for the movie to those fans. Now we have a better sense of who these characters are, and why we should root for them.
Check out the episode for our full thoughts on the trailer, including Director Krennic, Galen Erso, Darth Vader, and more.
Related Links:
Contact Information: