Sarah Michelle Gellar Stars In Star Wars Rebels' Second Season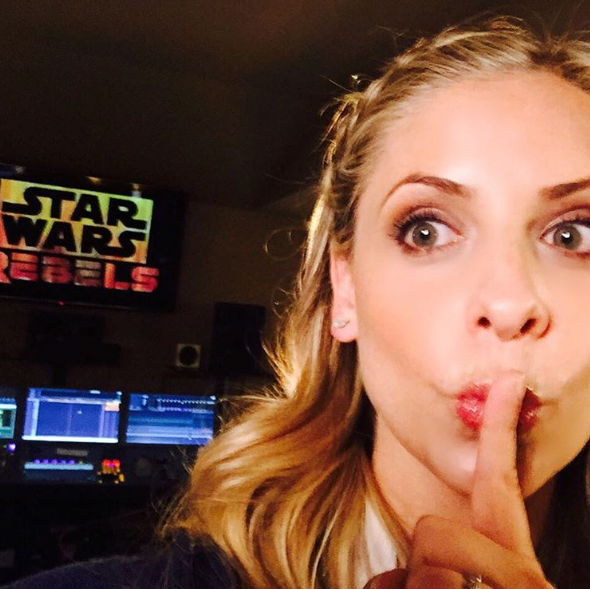 Star Wars Rebels, the hit Lucasfilm Animation show created by Dave Filoni, Simon Kinberg, and Carrie Beck has been announced to return to DisneyXD on October 14th at 9:30 p.m. ET/PT. The official announcement still teases Buffy The Vampire Slayer's Sarah Michelle Gellar's role as a "star in season two with more details on her character forthcoming." What else should we expect from the show? From Lucasfilm:
In "Star Wars Rebels" Season Two, past lives will be revealed and the destiny of our heroes will be changed forever.  The transformative new season resumes with Imperial oppression on Lothal growing stronger and the rebels seeking out new allies and additional resources to sustain their fight against the evil Empire. With the help of Ahsoka Tano, the crew of the Ghost enlists some old friends: ex-clone troopers who fought in the Clone Wars. As the rebels grow in number, so do their enemies. New Inquisitors are dispatched by Darth Vader and sent to crush any threat of rebellion. Through dangerous rescue missions, thrilling space chases, and spectacular lightsaber duels – the bond of our rebel crew will be put to the test like never before.
The Blu-Ray and DVD for Star Wars Rebels: Complete Season One will be available this Tuesday, September 1. While we wait for all this rebellious goodness, how about a clip where Ahsoka gets her scavenger on?
Top image via Sarah Michelle Gellar on Instagram.
---
For updates on all things FANgirl follow @FANgirlcantina on Twitter or like FANgirl Zone on Facebook. At times she tries the Tumblr.