The Legend of Korra: Book Four On Sale Today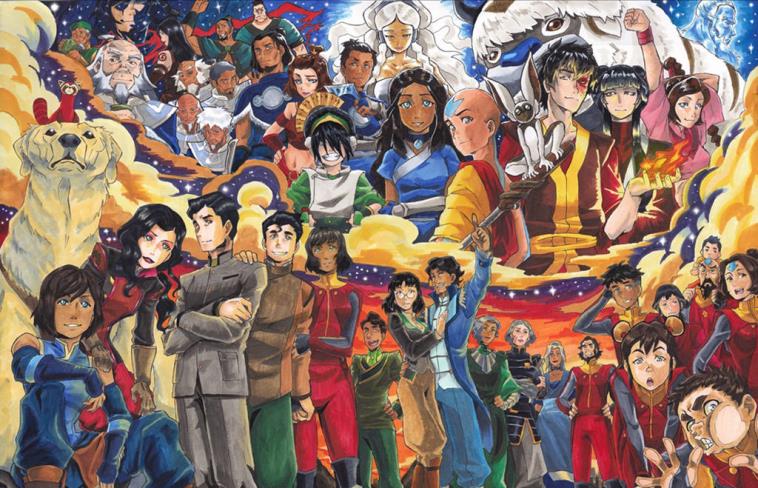 Today is release day for the Blu-ray and DVD editions of The Legend of Korra: Book Four: Balance. Celebrate J.K. Simmons' recent Oscar win for Best Supporting Actor by adding another season of his great voice acting as Tenzin to your collection.
For fans in the Los Angeles area, Gallery Nucleus in Alhambra, California, is hosting The Legend of Korra / Avatar: The Last Airbender Tribute Exhibition from March 7-22, 2015.
Gallery Nucleus and Nickelodeon Studios are proud to present an official art exhibition paying tribute to The Legend of Korra and Avatar: The Last Airbender.

On display will be behind-the-scenes production art and tribute art by select illustrators as well as artists from the TV show. We will also be accepting open submissions from the fans!
Among the artists featured are Bryan Konietzko, Dave Filoni, and Joaquim Dos Santos. Nick.com has a peek at some of the fan art selected for inclusion. The series Facebook page shared a photo gallery of some fabulous cosplay from the opening night premiere, as well as a link to the gallery's page offering for sale many of the artworks on display.
Konietzko also created an exclusive artwork, Korrasami's "Turtle Duck Date Night," for the opening night event, with 100% of his share of the proceeds pledged to an LGBTQ suicide prevention hotline.
---
B.J. Priester is editor of FANgirl Blog and contributes reviews and posts on a range of topics. A longtime Star Wars fandom collaborator with Tricia, he edited her novel Wynde and is collaborating with her on several future projects set in that original universe. He is a law professor in Florida and a proud geek dad.