Daisy Ridley Roundup: November 4, 2014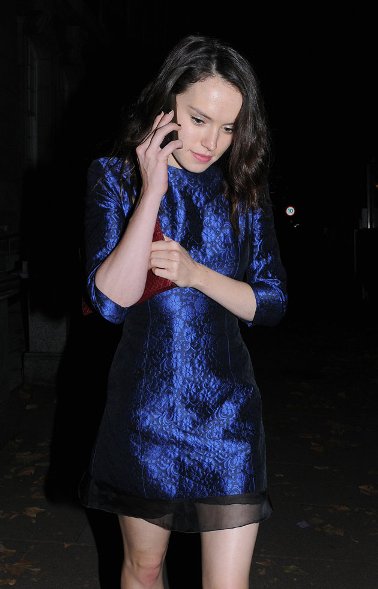 Our last Ridley Roundup was in August. Back then I pointed fans toward events that might suggest where Daisy Ridley's character may be headed in Episode VII and beyond. September and October were quiet as filming seemed to ramp up with the return of Harrison Ford. In the wake of several key female stars having private information stolen and shared around the internet, and also prominent geek women being doxxed, Daisy Ridley left social media. Her name still pops up in rumor reports, increasingly so recently. It appears she is the central figure in much of the leaked concept art; that doesn't confirm she is the lead in Episode VII, but it is another piece of evidence pointing in that direction.
In IndieWire's On the Rise: 13 Actresses To Watch, Daisy Ridley is the lead off up-and-comer in an article that points out that "last year saw the three of the top-grossing movies — "The Hunger Games: Catching Fire," "Frozen" and "Gravity"—star women, all in genres that are traditionally more male driven."
Empire Online picked Ridley as one of its 21 Stars of the Future, although true to form the site was more concerned with her looks than any actual skills that might make her a box office breakout.
Vulture shared their 9 Actors Who Could Be Big Movie Stars Next Year, putting John Boyega as the first actor and rounding out the piece with Daisy Ridley. In the article, Boyega is called Episode VII's "male lead" and Ridley its "protagonist."
What does all this mean? Daisy Ridley is someone to watch in the future of Star Wars and film. I have only seen and heard good things about what she is bringing to the movie. When I polled the members of the Star Wars panel at GeekGirlCon, each woman on the panel, all of whom love Star Wars, admitted they didn't feel like the franchise has embraced their female fanbase as much as they should. If Ridley is in fact the lead, one has to wonder whether keeping that lid on the mystery box for so long has been counterproductive when it comes to building goodwill among the female audience.
In the midst of filming, Deadline broke the news that Ridley had switched her U.S. agency representation from UTA to CAA. She had been signed by UTA just two months prior.
In more fun developments, four weeks ago, Boyega uploaded a video to Instagram which appears to be from their trip to Abu Dhabi at the start of filming in May 2013. Filmed in a mosque, you can see Ridley and Boyega taking in the sights.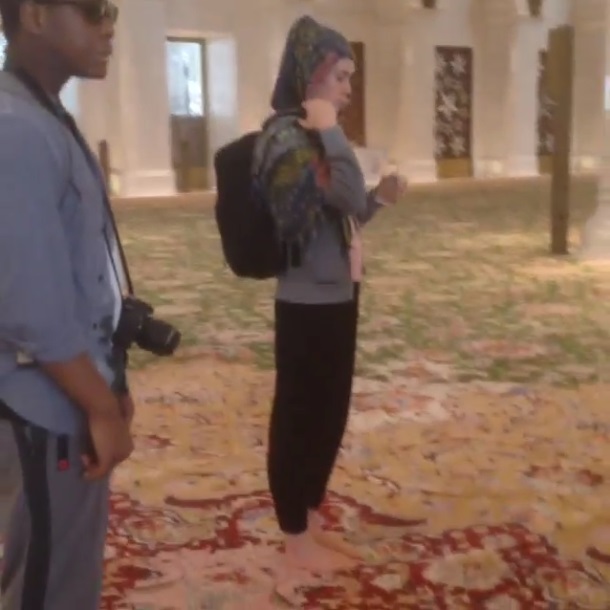 Another actress who worked alongside Ridley in the movie is Christina Chong, who spoke to the London Evening Standard recently.
Filming has wrapped on Episode VII. Yahoo Celebrity caught stars entering and leaving the party at London's Science Museum. Once again, Boyega gives us a glimpse of his co-star celebrating the end of this phase of her journey through Star Wars. For Ridley though, I believe this is where the fun begins.
---
Tricia Barr's novel, Wynde, won the 2014 Independent Publisher Book Award Gold Medal for Best Science Fiction/Fantasy/Horror Ebook. She was also part of Silence in the Library's successful all-female creator science fiction and fantasy anthology Athena's Daughters, which is available now. For excerpts and tales of her adventures in creating a fictional universe, hop over to TriciaBarr.com.
For updates on all things FANgirl follow @FANgirlcantina on Twitter or like FANgirl Zone on Facebook. At times she tries the Tumblr.