The Fangirls Take Over Assembly of Geeks
On the latest episode of Assembly of Geeks the fangirls take over. From the show notes:
With Admiral 80s out, Tricia teams up with her Fangirls Going Rogue partner, Teresa Delgado, in today's podcast. As a result, you'll hear plenty of geeked out opinions on several geek topics – including some of the latest geek rumors, the new Teenage Mutant Ninja Turtles movie (when there were new images posted), the Star Trek movie that almost was, German TV's acquisition of unseen Clone Wars episodes and the Choose Your Own Adventure movie.

PLUS, GANNIN asks some tough questions to the supergeeks about The Big Bang Theory, Wonder Woman vs. The Hulk, Despicable Me minions, Star Wars droids, beaming from one place to another and invisibility cloaks.
This week Roqoo Depot includes the last episode of Assembly of Geeks in the Podcast in Review feature.
The "Female Transformers on Hoverboards" episode has an entertaining variety of geeky subjects for your listening pleasure. They talk about their favorite future items from the Back to the Future franchise and what they wish we had now (since they travel to 2015 in the film). They cover female Transformers and robot genders, Carrie Fisher confirming her appearance in Star Wars Episode VII and what that's worth, Tricia's controversial opinion on why Mark Hamill, Carrie Fisher and Harrison Ford shouldn't be in Episode VII, Frozen, Harry Potter theme parks, and more.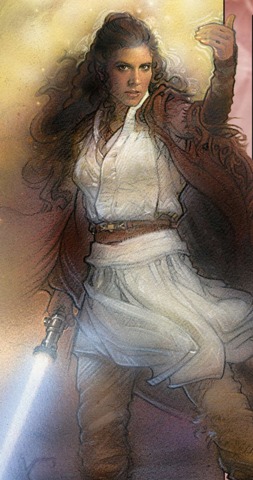 I suppose for some my opinions on casting might be a little controversial. However, I do not say they shouldn't be in Episode VII, just that there are compelling storytelling reasons, and even some signs, that those parts could be recast. Is my Star Wars wishlist slipping into those comments? Sure. My co-host Scott Murray agreed his preferences weighed into how he reads the tea leaves too. What I wanted to see most after Return of the Jedi was Leia as a Jedi. You'll hear Skywalking Through Neverland host Sarah Woloski echo that sentiment on an upcoming episode of her podcast. My read on the fandom isn't that the expectation is to see Luke as Episode VII's cane-toting Yoda, but rather Luke as Episode VII's saber-wielding Qui-Gon. (Don't get nervous now. I'm not saying Luke Skywalker Must Die in Episode VII.) On my list of favorite things from the movies you will find the Duel of the Fates on Naboo (Episode I) and the Anakin versus Obi-Wan showdown (Episode III). They worked for me because they were athlete-actors choreographed in amazing fight sequences. The duels with Palpatine, Mace Windu, and Dooku didn't quite do it for me. Notably they relied on stunt doubles and CGI. So ultimately it boils down to how much will the movie rely on CGI, and will the concession be to CGI the most important on-screen assets, the characters, to bring back the OT Big Three actors?
Either way, with the original Big Three or with a new trio of actors playing Luke, Leia, and Han, I'm open to what J.J. Abrams has in store for Star Wars fans.
Roqoo Depot also reviewed some other fantastic episodes from Star Wars podcasts that I recommend for your listening pleasure, including Coffee with Kenobi: Episode 11, RebelForce Radio: Episode 1.24.14 and Episode 1.31.14, and Rebels Report: Episode #4.
Last week's Podcast in Review also gave a favorable nod to January's Fangirls Going Rogue with our guest Mark Newbold.
Fangirls Going Rogue: Episode #3 features special guest Mark Newbold and lots of fun Star Wars discussion. They talk Year of the Fangirl, fan feedback, the Millennium Falcon as a character and much more. Listening to this episode really picked up my spirits. Definitely a good one to listen to.
A final reminder, you can subscribe to Assembly of Geeks on iTunes.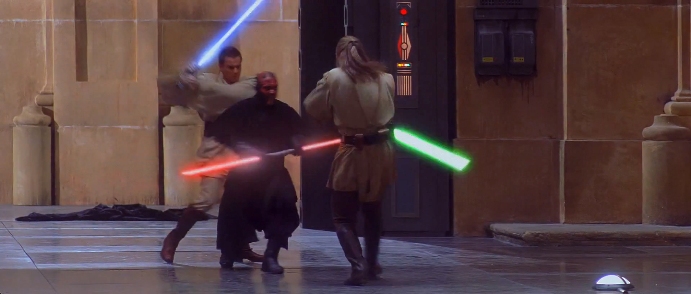 ---
For updates on all things FANgirl follow @FANgirlcantina on Twitter or like FANgirl Zone on Facebook. At times she tries the Tumblr. Assembly of Geeks news can be found @GeeksAssemble.