Fangirl Chat Episode 7: Kay Talks Thor: The Dark World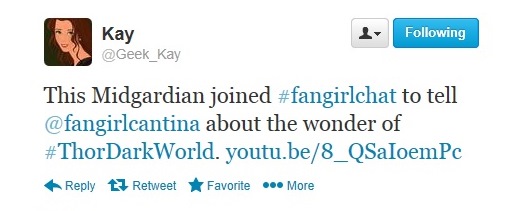 In Episode 7 of Fangirl Chat, Kay shares her thoughts on Thor: The Dark World, a superhero movie with quite a few interesting and different strong female characters.
---
Kay grew up wanting to be an astronaut. After seeing Star Wars, she wanted to be Princess Leia, Han Solo, and an astronaut. Life's taken her on a bit of a different path for now, but she's still a Star Wars fangirl at heart who enjoys surprising people with how geeky she really is. Currently a photographer who also specializes in communications and marketing, Kay spends her free time reading, cooking, writing, learning and, of course, making pew pew noises. You can follow her on Twitter.