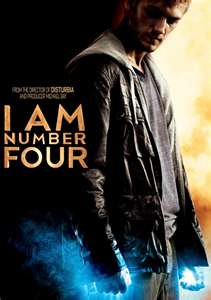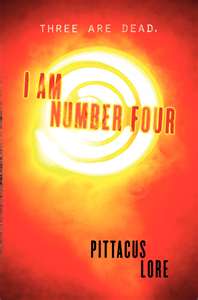 We've all seen the commercials for I Am Number Four, the blockbuster movie from Stephen Spielberg and Michael Bay in theaters now. If you're a book enthusiast, you may even have picked up or at least seen the novelization at the store. The cover gives the author's name as Pittacus Lore, and it's the truth about Pittacus Lore where the real story lies.
Pittacus Lore is a pseudonym for the collaborative work of James Frey and Jobie Hughes. James Frey you've probably heard of – he's the fellow who notoriously apologized on Oprah for misrepresenting his fictional work as a personal memoir. Jobie Hughes is an aspiring writer, who was hoping that Frey and his company Full Fathom Five would give him the means to make his name as a published author. New York Magazine offered a startling look into just how one-sided this collaboration was:
Frey handed him a one-page write-up of the concept, and Hughes developed the rest of the outlined narrative. Frey's idea was a series called "The Lorien Legacies," about nine Loric aliens who were chased from their home planet by evil Mogadorians and are living on Earth in the guise of teenagers. Through early 2009, Hughes told me, he delivered three drafts of the first book, I Am Number Four, to Frey, who revised them and polished the final version. Hughes wrote the novel without any compensation and signed a contract, without consulting a lawyer, that specified that he would receive 30 percent of all revenue that came from the project. The book would be published under a pseudonym, and the contract stipulated that Hughes would not be allowed to speak publicly about the project or confirm his attachment to it. There was a $250,000 penalty Frey could invoke if Hughes violated his confidentiality terms.
The article focuses on the desperation for students coming out of a Master of Fine Arts program, even at prestigious schools like Columbia. In discussing the topic on the Cantina message boards, though, we concluded that many of our fellow fanfiction writers could easily fall victim to this type of predatory practice if it was presented to them. The desire to get published can be all-consuming, and it's not hard to imagine aspirations for a name in print simply overwhelming common sense.
Authors deserve name recognition and appropriate compensation for their effort. Unfortunately, Hughes is getting neither from a story he wrote that ironically did more than just get published; it made the big screen with the backing of two of the biggest names in Hollywood. Hughes' path to publication is a cautionary tale, and we can all use a reminder every now and then:
If it sounds too good to be true, it probably is.
Before you sign any contract, have a lawyer review it. In Hughes' case, a small fee for an hour or two of a lawyer's time, then listening to the advice given would have saved him immeasurable heartache (and money) later on.
Your name is your brand – don't give up the right to use it.