In a sentence, FANgirl Blog's mission is to provide an online venue for female fans to share their opinions about Star Wars, storytelling, and female characters.
My aspirations in founding FANgirl Blog went much deeper than that, though. I hoped to accomplish several objectives. Coming from a goal-oriented corporate background, I wrote them down:
FANgirl Blog's Objectives:
1) To redirect the tone of the conversation among the fandom aimed at fangirls, which at times had been hostile.
2) To encourage storytellers – of movies, television, novels and comics – to create more strong female characters.
3) To create an audience for my own adventure into storytelling.
In the summer of 2010, the term "fanboy" was prevalent in discussions about Star Wars, as well as science fiction and fantasy more generally. In the mindset of many, including the production company bigwigs making decisions about their target audience, girls didn't really factor much into the equation. From the start, part of the blog's mission had been to help build legitimacy and visibility for female fans by establishing the word "fangirl" as equally recognizable alongside "fanboy."
[I]n this age of spreadsheets, market share indicators, and instant feedback, do the captains of the scifi and fantasy franchises not realize the infinite possibilities of exploring new quadrants of this universe-sized genre? The biggest untapped quadrant by far is the ever-growing base of female fans. Wander through the stacks of a bookstore, peruse online message boards, go to a con, and it's quite evident that women aren't just tagging along with the men in their lives. Women are fans too. Here was my profound moment from Star Wars Celebration V: I am not the only person who feels the heroines aren't getting a fair opportunity to carry the title of protagonist. My mission – and I have chosen to accept it – is to seek out those gems of scifi and fantasy that shine like a glorious prize for one seemingly forgotten group: the fangirls. And hopefully make some new friends along the way.
~Welcome Statement
Although FANgirl Blog's emphasis is strong female characters, I've learned that fans – men and women – want strong characters, period. The female characters, quite honestly, have farther to go. Eventually, I hope that the Powers That Be – for books and comics, television and movies, Star Wars and any other franchise, and really anyone who is creating stories for the genre – come to the realization that empowering their female characters will lead to better stories, happier fans, buzzworthiness, and ultimately bolster their bottom line. Ultimately, establishing strong female characters is a win-win for fans and franchises.
---
About Tricia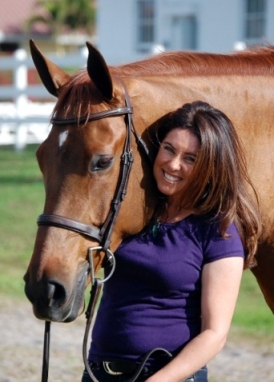 Sitting in a dark movie theater in 1977, I experienced the rite of passage for becoming a fangirl. My pulse pounding over space battles, lightsabers, and independent-minded robots, Star Wars began my love affair with any tale that wandered into the past, present, or future of heroic adventures. Star Wars, Space: 1999, Buck Rogers in the 25th Century, Star Trek, Buffy the Vampire Slayer, Battlestar Galactica… The list would fill up this page.
Eternally churning up fantastical stories in my head, it wasn't until 2002 that I realized there were others who did the same thing – and better yet, they actually wrote them down. My own fanfiction obsession started in earnest as my Star Wars-inspired tales spilled forth onto the page. Online awards followed, and I felt blessed that people enjoyed my tales enough to acknowledge them among the many strong stories written by my talented peers. Along the way, I contributed to fandom in roles such as manager of a Jaina/Jag Story Index, as a reviewer and author for the TFN Fanfiction Archive, and founder and host of a message board geared toward female fans of fanfiction inspired by the Star Wars Expanded Universe. A million words of fanfiction later, my passion for writing led to another goal: finding and acknowledging other exceptional stories.
Over the years, I've interacted with literally thousands of fans and found that my fellow fangirls all express a similar sentiment – that they feel ignored by the franchise literature industry, whose production engine is geared toward satisfying what was once a heavily male-populated market. Stories and products that cater to women haven't seemed to have caught up with the demand. In the last couple of years, it's finally starting to look like the tide might be turning. The future is looking bright for fangirls of every type.
In addition to FANgirl Blog, I'm co-host of the podcasts Fangirls Going Rogue, Hyperspace Theories and Fangirl Chat.  I've written numerous articles for Star Wars Insider magazine and Lucasfilm's Star Wars Blog, hosted numerous panels at GeekGirlCon and Celebration, and appeared on numerous fandom podcasts. (Click here for my full list of writing credits, podcasts, and other appearances.) My first original space opera/fantasy novel, Wynde, won the Gold Medal for Best Science Fiction/Fantasy/Horror Ebook in 2014 Independent Publisher Awards. I am also co-author of two Star Wars books for DK Publishing, Ultimate Star Wars and Star Wars Visual Encyclopedia.
Through FANgirl Blog I hope to continue sharing my thoughts as a longtime scifi and fantasy fan, an avid reader and moviegoer, woman, writer, and mostly as someone who cares about the future of storytelling in these genres.
.
.
.
.
FANgirl logo by TimeFlysDesign.
FANgirl Blog Website Design by KS Creative Solutions