Geek Fashion Top 25 Picks & News Recap from February
For a short month and a busy one, here are my picks for 25 of the most stylish geek fashion pieces to debut in February. And be sure to check out the latest in geek fashion news at the end!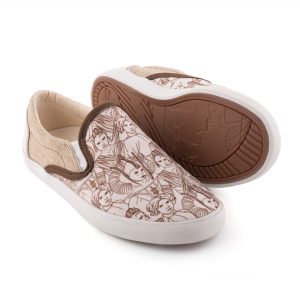 STAR WARS
Inkkas announced their latest Star Wars collaboration they're calling Rebel. The new shoes include Princess Leia Flex Force X shoe ($84), The Future is Female Slip-On ($68) featuring drawings of Rey, Queen Amidala, and Leia; The Future is Female Camping Boot ($149) featuring the same art in a different way, and the Favorite Droids Slip-On ($68). Pre-orders are currently open with delivery expected in April. I'll share on here if I get a chance to review them. Read more about the release on the official Star Wars site.
Po-Zu also announced a new version of their popular original Rey boot. Available for pre-order with expected delivery also in April, this one is called the Rey – Silver Linen* (£165.00 /  $219.73). Po-Zu's founder and CEO Sven Segal had noted that "Linen is extraordinary in environmental and sustainability terms. It is one of the oldest and strongest in the world and incredibly underused. Not only is it 100% Vegan, it also offers excellent anti-microbial properties, lets your feet breathe, and cools you down in hot weather."
(*affiliate link: Use these when you buy to support the monthly fashion roundup at no additional cost to you.)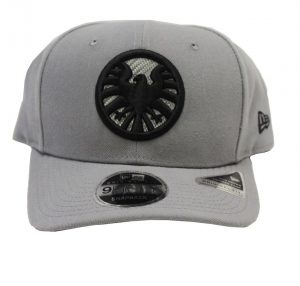 CAPTAIN MARVEL
Get ready for feet ready for Captain Marvel with Stance's 4 themed socks in a mix of heights with some moisture-wicking options: Captain Marvel Invisible ($14), Captain Marvel Tab ($16), Captain Marvel Crew ($18), and the Captain Marvel Crew Train 360 ($20). These are all listed in the women's collection so keep that in mind when figuring out your size.
Her Universe released their Captain Marvel collection this month across their own website as well as Hot Topic, Box Lunch, and Torrid. Standouts include: Captain Marvel Bomber Jacket ($98.90), Captain Marvel Olive Patchwork Shirtdress ($84.90), Captain Marvel Wireless One-piece Swimsuit ($98.90), Captain Marvel Star Faux Leather Jacket (Plus) ($79.90-$84.90), Captain Marvel Scoop Neck Athletic T-shirt (Plus) ($24.90-$29.90)
Meanwhile FYE has this casual  Carol Danvers [Captain Marvel] Women's Jacket ($99.99) decked in patches along with an interchangeable name tag so you can choose between the two names. If movie-wear is more your style, FYE also has an exclusive 9Fifty S.H.I.E.L.D. logo snapback hat ($31.99) that looks a lot like the one she's worn in the movie previews.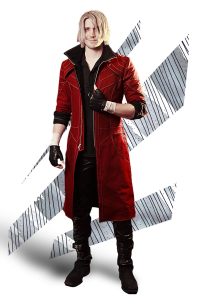 CARMEN SANDIEGO
If you've ever wanted to wear a hat like Carmen Sandiego, Blonde Swan Hats on Etsy has a hand-made fedora inspired by the crafty woman of mystery they're calling The Carmen ($299.99).  
DEVIL MAY CRY
Volante Design is translating video game fashion into streetwear for fans of Devil May Cry 5. Their Dante-inspired, licensed Son of Sparda Coat ($525) is American-made, features breathable moisture-wicking lining, and comes in two different colorways. It's a men's cut but their site says you can contact them about getting it in a women's cut too. Check out the coat in action on their Instagram page.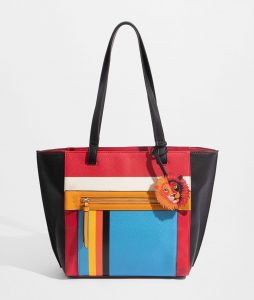 HARRY POTTER
There have been a whole bunch of Harry Potter bags come to market over the past few years but these new Harry Potter x Danielle Nicole House bags really take the cake. There are shoulder bags and totes that feature a sporty stripe design that still seems high fashion as well as clutches centered around the animals featured on the 4 Hogwarts House Crests. My favorites are the Slytherin House Pouch ($38) and the Gryffindor Tote ($78). The Ravenclaw Tote ($78) and Hufflepuff Shoulder Bag ($68) are pretty cute too.
WONDER WOMAN
New Wonder Woman jewelry at ThinkGeek: Wonder Woman Jewelry Set ($29.99) featuring a necklace, earrings, and compact and the Wonder Woman Sword Cuff Bracelet ($24.99).
STAR TREK
Make any of your clothes more Starfleet-official with the 2009 movie universe Star Trek Command Badge ($14.99)  over at ThinkGeek. It's a nickel-free zinc alloy measuring 2" tall by 1" wide.
 IN GEEK FASHION NEWS
Urban Decay teased a licensed Game of Thrones make-up collection set for a April 2019 debut.
Kristi Siedow-Thompson's Her Universe Fashion Show blog series has come to an end. Since last month's roundup the following posts went up: HUFS Cost Saving & Fundraising Strategies, Presentation: Werkin' That Runway, and HUFS Winners Roundtable. It's a great read for anyone interested in the competition. 
Donald Glover's stylist Ilaira Urbinati recently posted a review of all his press tour looks for last year's Solo: A Star Wars Story. Check it out for your own style inspiration.
Brie Larson has worn some pretty cool Captain Marvel-inspired outfits for movie-related events. See the custom Oscar de la Renta for the Singapore Fan Event and the custom Valentino Haute Couture dress for the European premiere. Slide through that second one to see her co-stars Gemma Chan and Lashana Lynch too.
Cakeworthy now has the Nickelodeon license and has posted a lookbook in the lead-up to their March 1st launch.
Thanks for reading this month's roundup!
Is there a fandom you'd like me to keep an eye out for fashion for? Let me know in the comments.
Want to say thanks for a helpful find?

Looking for more fashion finds? Check out my November and December/January picks.