Star Wars: Galactic Starcruiser – Interview with Doug Chiang: Designing the Halcyon
Upon the conclusion of the media preview voyage on February 23, FANgirl Blog had the opportunity to interview several of the project leaders responsible for the development of the Star Wars: Galactic Starcruiser experience. One of them was Doug Chiang, well known for working directly with George Lucas as head of the art department during the production of The Phantom Menace and Attack of the Clones. Having returned to Lucasfilm in 2013 for the launch of a new era of Star Wars storytelling, Chiang currently holds the title of Vice President and Executive Creative Director for Star Wars design.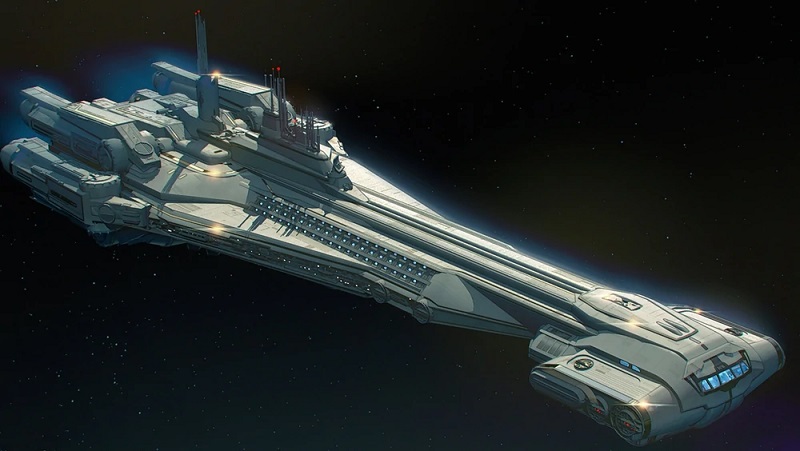 We began the interview by noting that the Halcyon's designs incorporate elements from the Sequel Trilogy films, when the story of the voyage takes place on the in-universe timeline, as well as sleek and luxurious elements reminiscent of the Prequel Trilogy and controls panels and other technology resembling Original Trilogy era devices.
A unique room in the Halcyon is the Climate Simulator, which allows passengers to experience a moment in the real-world Florida outdoors through the conceit of an interior starship room that mimics the climate of Batuu, location of the voyage's planetary excursion.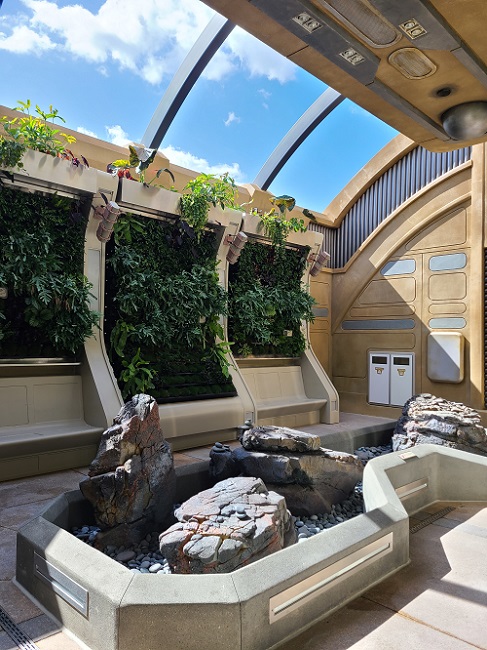 The Crown of Corellia dining room, where passengers take their buffet meals as well as the two fancy table-service dinners, includes some unexpected callbacks to familiar Star Wars designs. Tricia Barr remarked to Chiang that the large light fixtures on the ceiling evoke the carbon freezing chamber from The Empire Strikes Back.
Referring back to the earlier discussion of technology design, Chiang continued:
We concluded the interview by asking Chiang for his thoughts on the difficult design challenges in creating the Halcyon.
Related Links