Kai Charles Reports on WonderCon Star Wars Rebels Panel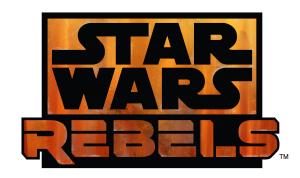 Editor's Note: Kai Charles of Fictional State of Mind attended the Star Wars Rebels panel this weekend at WonderCon. She was in the front row! Her blog covers book and comic reviews as well as topics that affect storytelling and female fans. She was kind enough to cross post her panel insights here at FANgirl. You can follow her on Twitter @YogiKai; you will be happy you did.
Guest post by Kai Charles
One very noticeable change in the Wondercon 2014 schedule was the addition of several Disney-themed panels. From Frozen to The Art of the Pitch and of course Rebels. I was really excited for this panel and based my whole Saturday schedule around it. It was really worth it!
I'll admit to not really knowing how I would feel about a new Star Wars themed animated series, especially since the show was now part of the Disney XD animation family. By the end of this panel not only were all my concerns laid to rest but my excitement level for the show is extremely high. So here is some information on the topics covered in the panel.
The Rebels Look
Ralph McQuarrie is credited as the main influence for the look of Rebels. For Clone Wars fans it's almost a complete 360 in animation style. There is brightness and light throughout the animation. Warm and cool pastels matched by a very painted look to the characters and locations.
Artist Kilian Plunkett, a veteran of The Clone Wars, pointed out that the characters are less anatomically structured than in Clone Wars and that artistic realism has given way to a more flowy style of animation.
Characters & Destinations
The key words in the Rebels panel were "It feels like Star Wars" and "A New Hope." There is a definite shift in focus that doesn't undermine all that fans love about the previous show, but it's very clear where the show is heading: towards Episode IV: A New Hope. As Dave Filoni stated "My aim with this show is classic Star Wars, the Star Wars I saw as a kid".
Composer Kevin Kiner, who was announced at the panel as Rebels composer, stated his musical influences are very original trilogy influenced. Kevin stated his favorite piece of Star Wars music is the "Force theme" and he used that as an element in the Rebels theme, which was played for the audience. It was amazing! I felt 10 years old all over again. Take a trip to StarWars.com for a listen.
The lovely Vanessa Marshall, who voices Hera in the show, talked a little about her audition for the show and what she loves about Hera, the captain of the ship the Ghost. Vanessa's passion for Star Wars and for Hera is a wonderful thing for fans. She joked about "feeling the Force through the pages" of the blind script she got for the show and how as a Star Wars fan she could decipher the clues that revealed she was holding a Star Wars script. Dave talked of Hera's strengths and described her as a cross between "an X-wing pilot and Han Solo." Vanessa's voice really connects with the kinetic energy of Hera, which really shone through in the clip they played of Hera in action.
Kilian credits Amy Christenson with the overall design of Hera, and that her look changed very little from Amy's initial creation. As the panel talked about Hera and Sabine, Dave talked about focusing on making his female characters "good" in the sense that fleshing out their emotional story is just as important as making them strong.
Finally the focus shifted to Chopper, who Dave and crew look at as the family cat. When making Chopper Dave was reminded that George always told him to think of R2 as the family dog, and thus the crew decided Chopper's temperament was best described as the family cat.
Chopper's scenes also seem to capture the essence of fun that was really prevalent in the original trilogy.
As for where this crew is going, Dave stated that the crew will very much be on the fringes of the galaxy. Where Clone Wars focused on the political aspects of the galaxy and on war, Rebels will be far from those locations. Though the Ghost crew will feel some repercussions from larger events in the galaxy fans shouldn't expect them to be on planets like Coruscant any time soon.
The Disney Touch
Finally when an online questioner asked about working with Disney, Dave stated that the transition to Disney animation has not been a problem. In general Dave commented that Disney has brought "great support" to the show but that Rebels is still in the hands of those who made Clone Wars.
I'm so much more excited for this show then ever before!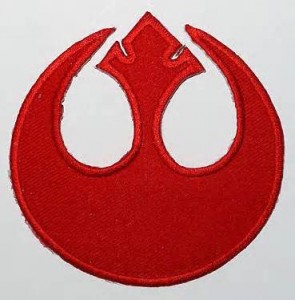 ---
Kai Charles created book and comic review blog Fictional State of Mind. You can follow her on Twitter @YogiKai; you will be happy you did.