How Raising the Bar for Women in Storytelling is Good for Everyone
Last month I attended a speech by Frank Brogan, currently Chancellor of the State University System of Florida and former Lieutenant Governor, in which he discussed the need to improve STEM – Science, Technology, Engineering, and Mathematics – curricula in Florida schools.  At the federal level, a new push is underway to try to bring these types of careers to the forefront. Whatever their political persuasion, pretty much everyone agrees that technology-oriented jobs are necessary for our country to succeed. Chancellor Brogan made a great point, though, when he urged that increases in STEM education should not come at the expense of liberal arts. As an engineer who also played multiple musical instruments, trained in ballet and jazz dance, and participated in theater, I couldn't agree with him more. My time spent studying the arts, and more recently my time spent writing creatively, has undoubtedly made me a better engineer in ways most people might not consider. Effectively written reports are more convincing, for example, and my experience as a performer means I don't get stage fright when presenting an engineering proposal to important clients.
How does this relate to the message of my blog? Sometimes people hear the message "we need more and better portrayals of female characters" and misunderstand it to mean that the women expressing it want the portrayals of male characters to be brought down a notch. This is an unfounded fear, though. Just like I've seen in my cross-training as an artist and an engineer, better portrayals of female characters will only make their male counterparts, and the stories they are in, that much better. Here are a couple of examples I noticed this week in the television industry.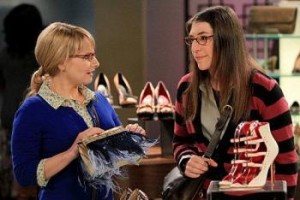 Originally The Big Bang Theory centered around four nerdy young men and the pretty girl across the hall; more recently the show has incorporated two more female characters into its regular cast. Early on, viewers had to relate to awkward life-as-a-geek experiences through the lens of Sheldon, Leonard, Howard and Raj, who were the smart ones. The female perspective was only a contrast, through Penny, who while not as book-smart as the boys has proven she can hold her own with the men and in life. The addition of Amy and Bernadette as female scientists, and love interest/friends for the men, has broadened both aspects of the show and in the process they've proven to be exceptional characters in their own right.
This week's episode cut right to the heart of what it means to be a career- and goal-driven woman. In one plotline, Bernadette and Howard realize they have different aspirations for a family. The interaction was poignant, yet still remarkably funny, as they struggled to deal with the ramifications these differences will have on their relationship. In another plotline Amy, the brainiac plain Jane, desperately wants to be normal in a society that she understands as a biologist but doesn't always have the tools to deal with as a person. Her often like-minded friend Sheldon spends most of the episode trying to find a way to apologize for inadvertently insulting her, and the gift suggested by Penny becomes a moment of laugh-out-loud comedy when it's finally revealed. By the end, all the characters, male and female, are portrayed as very real representations of the emotional battles faced by many people in geek culture.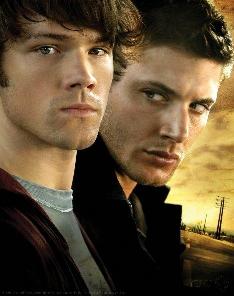 Moving The Big Bang Theory to a more balanced cast has only strengthened the storytelling, the humor, and the message the show sends. That isn't to say I think every television show needs to equalize their cast of characters to be successful. Two of my favorite shows are Supernatural, which revolves around the adventures of two brothers fighting demons and hellspawn, and White Collar, which weaves stories of an unlikely crime-fighting male duo. What works is that the relationships and interactions between the siblings and the FBI partners are relatable to anyone.
Another show that features a male duo is Person of Interest, with a smaller role for a black female character. Despite the plot device known as The Machine, a computer that spits out identities of individuals who are either going to be the victim of a crime or commit a crime themselves, the show has been clever about how it uses the damsel-in-distress trope. Female characters aren't always the victim, and often prove capable of saving themselves. Still, as a woman I really wanted to see the female detective's character fleshed out.
In her press tour earlier this week, CBS entertainment President Nina Tessler made the following comment (as reported by TVLine):
Although "extremely pleased" with the ratings performance of Person of Interest, Tassler confirmed the network requested a significant creative change. "We felt that the Carter [Taraji P. Henson] character was somewhat marginalized. We felt that the Carter character was too peripheral, [so] we asked [producers] if they were open to bringing [her] into the superhero cave. It was a plan that they had in place, but more for the end of the season. We asked them if they were open to moving that up. We felt it was a key ingredient to [help] the show grow and expand."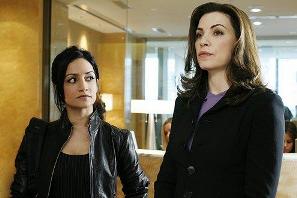 It's the right call for the show. I'm not sure too many male executives would have instinctively picked up on the importance of that opportunity, though, or realized how appealing to women through better use of the already-present female character could make a big difference.
At the same press tour, Tessler also discussed CBS' hit drama The Good Wife. I'm going to save an expanded discussion of the exceptional female characters on that show for another blog. For now, I'll just point to the show as an example of creating multiple strong female characters who aren't each cut from the same mold.
---
Finally, I have to give a shout-out to fantasy author Jim Hines for taking the extra step in regards to female characters and trying out a few cover poses – just to prove how ridiculous they can really be. (Thanks to the ladies of Geek Girl Con for tweeting the link.)