Her Universe Officially Expands with Our Universe
Today marked the launch of the Our Universe label from geek fashion retailer Her Universe. As part of an expanded collaboration with the company, Disney announced that the line will bring new merchandise options for Star Wars and Marvel as well as other Disney properties.
Her Universe founder Ashley Eckstein had previously mentioned the potential for men's fashion in her Facebook Live chat after Hot Topic acquired the brand back in late 2016. While a few shirts for men have popped up on Box Lunch's website under the Our Universe label for Studio Ghibli and Doctor Who, this official initial launch is focused on a new line of kid's and tween's athleisure.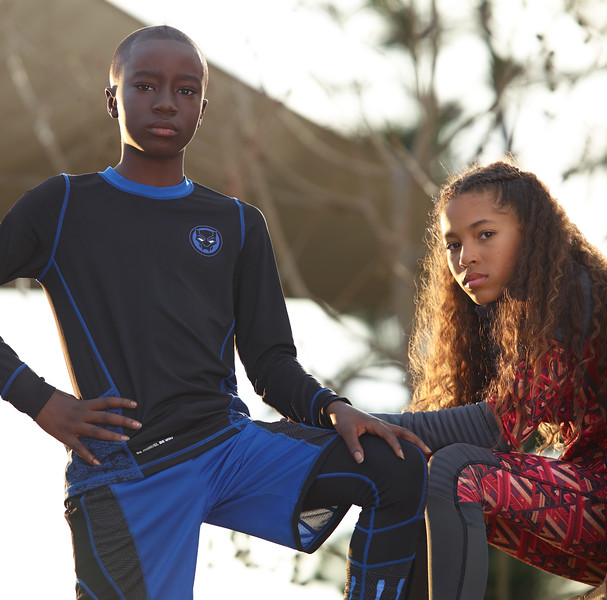 The launch apparel is themed around the Disney Princess brand and Marvel Entertainment's Black Panther. Shop Disney has 15 pieces listed as of today which include hair ties, swimwear, shorts, leggings, tops, jackets, and a duffle bag. Prices range from $12.95 – $21.95.
All these items are exclusive to ShopDisney.com and all Disney Store locations. Select stores will also feature a special video presentation from Ashley Eckstein every Saturday at 3pm during the month of February.
Eckstein's inspirational book "It's Your Universe: You Have the Power to Make It Happen" set for release from the Disney Book Group in May 2018 is part of the expanded Disney deal.
And fear not, Star Wars fans. According to a press release, a future wave of Our Universe will include a Star Wars line for kids, tweens and adults.