What Disney's Frozen Might Tell Us About The Last Jedi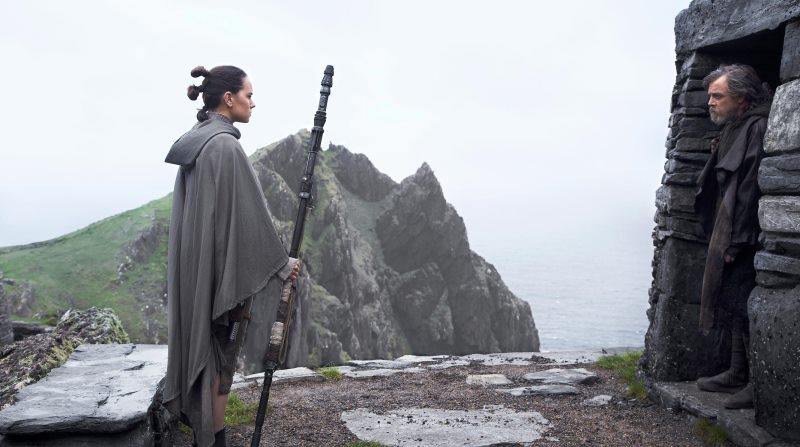 Last week, Star Wars fans huddled around screens large and small to watch the theatrical trailer for The Last Jedi, eager for more hints of what we'll experience at the movies in December. With clues to be gleaned from each split-second freeze-frame of the trailer as well as the ongoing Journey to The Last Jedi publishing program, fans still have considerable room to speculate on the plotlines and character arcs in the film. Recently, I found a spark of Episode VIII speculation inspiration in an unexpected place.
In early September I visited Disneyland in California as part of a trip to attend the John Williams concert at the Hollywood Bowl and join the frenzy of Force Friday at Downtown Disney. As part of my checklist of parks experiences not available in Orlando that I always try work into my itinerary for Anaheim, I took in a performance of "Frozen – Live at the Hyperion" at California Adventure. About an hour in length, the stage show hits all of the favorite songs from the animated movie while condensing the plot to draw its focus even more keenly upon the two sisters whose relationship forms the core of the story. I'd seen the stage show before, but this time – after the Entertainment Weekly articles and other official The Last Jedi information revealed over the summer – the potential similarities to Rian Johnson's impending tale really struck me.
When Frozen begins, Elsa and Anna share a happy familial bond in which Elsa's powers are a source of fun and play. After Elsa inadvertently puts Anna in mortal danger, their relationship becomes estranged; Elsa metaphorically goes into exile, barely interacting with Anna and concealing her powers from everyone. On coronation day, the dynamic is reprised: Elsa nearly harms Anna with her magic again, and with her dangerous powers exposed she rushes off into literal exile in the mountains beyond Arendelle. At first, Elsa is confident she has made the right decision, and her iconic anthem "Let It Go" expresses feelings of joy and liberation, not grief or loss. When Anna tracks her down in her ice palace, however, Elsa learns the truth: her departure has cursed Arendelle to a grim fate of eternal winter, a situation she believes herself powerless to end. Anna tries to convince her sister that they can solve the problem together, but Elsa's fear causes her to reject Anna's entreaties – and then to inadvertently strike Anna with her powers a second time, compelling Kristoff to rush her away to try to save her life. Soon the sisters are reunited again, amid even more dire stakes, but this time the lesson is learned. Anna's willingness to sacrifice herself to save Elsa is the act of true love that thaws her own frozen heart, showing Elsa that love gives her the strength to control her powers and bring the magically inflicted winter to an end.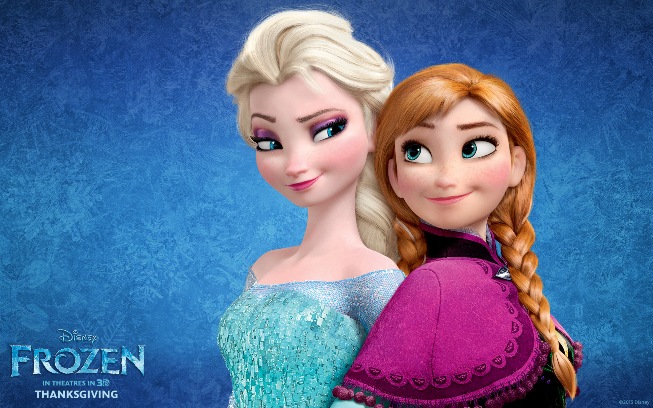 The Last Jedi is unlikely to include a minstrel porg, much less a singing snowman, but the potential similarities in motivation between Elsa and Luke Skywalker are striking. Like Elsa, Luke likely blames himself for the suffering of both his family and the New Republic after his nephew-apprentice fell to the dark side and helped spawn the resurgence of evil in the galaxy. Like the Elsa of "Let It Go," he surely has convinced himself that his exile is better for everyone else, too, not just for himself. When Rey arrives at Ahch-To, however, Luke will be faced with a reality he has hidden from: in the words of Lor San Tekka at the beginning of The Force Awakens, "Without the Jedi there can be no balance in the Force." The galaxy is worse off, not better, without Luke and a new generation of Jedi Knights to oppose evil and tyranny. The trailer for The Last Jedi, building upon Rian Johnson's comments in Entertainment Weekly and elsewhere, indicates that Luke will not be enthusiastically eager either to train Rey or to end his exile – and thus that a significant part of the character arcs for those two characters in the film likely will involve resolving that conflict. Of anyone, Luke Skywalker should recognize the power of love to motivate and to heal, yet in his grief and self-blame, he apparently has lost touch with his younger self of Return of the Jedi. Rey, it seems, will be the person to help Luke find his way as a Jedi Master again.
Luke and Rey are not siblings like Elsa and Anna, of course, but from the beginning the Sequel Trilogy has been described and marketed as a continuation of the Skywalker family saga. While it may be possible that Rey Random – a young woman with no previous connection to the Skywalker lineage – can teach the exiled Jedi Master the power of love, Frozen suggests that the love of family is a power as great as any other.