Star Wars Rebels New Time on Monday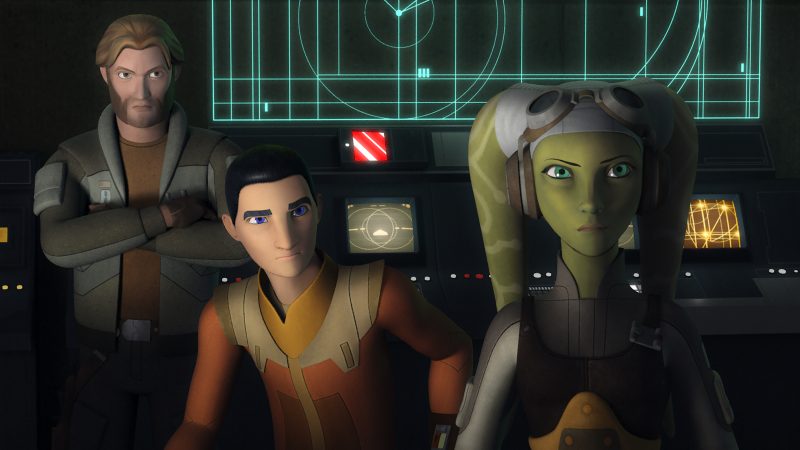 After the Season Four debut that rolled out loosely this past Monday, Star Wars Rebels will air at 9 p.m. ET/PT on Disney XD. Fans struggled with early spoilers on the day of the premiere, and this is a welcome change that might help restore the communal energy of watching episodes together. This week's episode marks the return of Saw Gerrera (Rogue One, The Clone Wars).
For those following the representation in Star Wars discussion on Twitter marked by the hashtag #SWRepMatters, the diversity of the foreground and background characters in the promotional images is notable.
From Lucasfilm:
As members of the Rebel Alliance, Ezra and the Ghost crew must accept a mission to spy on an Imperial outpost they'd rather destroy.  After being separated from Hera and Kanan, Ezra and Sabine join the desperate quest of Saw Gerrera to hunt down the Empire's elusive secret super weapon.

Binge-watch every episode of "Star Wars Rebels" available now on the DisneyNow App.