Kay Hosts Nerd Lunch's All-Women Episode
Nerd Lunch is one of my favorite general geeky podcasts out there. I may be a proud member of their Fourth Chair Army (a designation given to guests of the show), but I'm also an avid listener. The podcast is a great blend of serious and funny and along with its roster of enthusiastic guests it's easy to feel like you're among friends, wanting to join in the discussion too.
So when CT invited me to host a sister-episode to their Man Crushes episode, I was raring to go. For Nerd Lunch Episode 220: Woman Crushes I also got the chance to assemble a panel of geek women I admire from the Fourth Chair Army and well as bring in someone new to the show.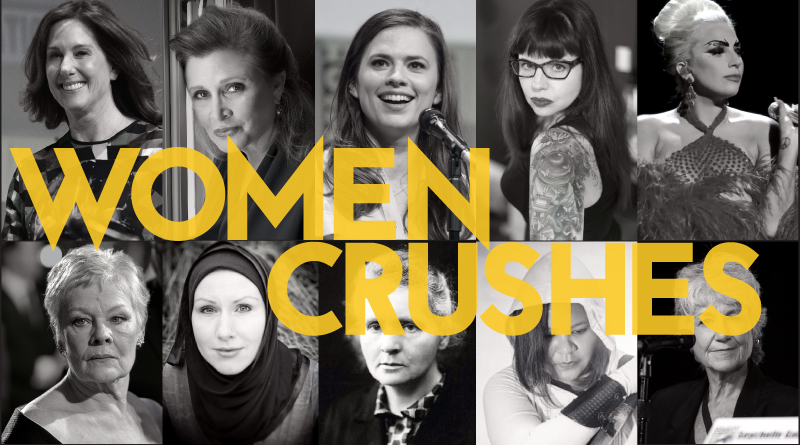 Joining me in my Nerd Lunch takeover are Jen Usellis Mackay, Stacey Rader, and Kelly Knox. Jen and Stacey, and I were part of last year's Nerd Lunch C2E2 Special and Kelly was a part of our Star Wars: The Fangirls Awaken panel at Geek Girl Con.
Some cool things to know about the Nerd Lunch Women Crushes panelists:
– Kelly can show you how to make a portrait of Queen Amidala with your foot or how to make your very own Rey doll out of a clothespin
– Stacey takes a lot of fun action figure photos like this one with Tina Fey, Amy Poehler, Princess Leia, and Rey and can be found at conventions as part of the Battle Babies team
– Jen is in the Disney Archive signing the 47th translation of "Let It Go" and sings that song and a whole bunch more as the Klingon Pop Warrior
It was great to get all four of us together in one digital space to talk about the women we admire. There are scientists, singers, producers, actresses, directors, authors, and even cartoon ladies who inspire us. From current crushes to our favorite ladies from the past to the women who shine working behind the scenes, we've built a list of awesome women who, if you're not familiar with, you'll get a little introduction to their awesomeness right here.
You can also find Nerd Lunch on iTunes and Stitcher.
If you read this website you can't say you didn't see the "Kathleen Kennedy gets things done" inclusion coming.  Happy International Women's Day, by the way.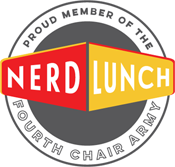 Women Crushes Ladies on Twitter:
Kelly: @kelly_knox
Jen: @jenusellis
Stacey: @geek_vixen
Kay: @geek_kay
Check out other episodes of Nerd Lunch I've been on too in our Nerd Lunch tag.