Kay Joins Star Wars Bookworms
On Journey to Star Wars Celebration, episode #38 of Star Wars Bookworms, I join Aaron Goins to fill in for Teresa as co-host. It was my first time on the show and we had a lot of fun! Aaron and I have recently been on Fangirl Chat talking Doctor Who as well as the Rebels Season 1 Finale episode of Disney Vault Talk's Rebel Yell together and it was good to get to talk with him about Star Wars books and comics new and old.
We cover a lot of ground from Legends to recent releases to upcoming stories as well as my first Marvel Star Wars comic – Princess Leia #1. We get a little goofy speculating on the 20-book Journey to the Force Awakens series. And the cherry on top is that ever so briefly we mention Jaina and Jag – twice.
From the show notes:
Star Wars Celebration is almost here and we have so much to talk about. Sadly Teresa wasn't able to join in for this episode, but we got a great guest host in Kay from Fangirl Blog and the Hyperspace Theories podcast.

We talk about the details of the Bookworms panel that will be on the podcast stage at Star Wars Celebration. We also reveal the artist who did the design for our exclusive panel pins. You are going to want one of these!
Aaron gives his brief thoughts on Splinter of the Mind's Eye and Aaron and Kay talk about the current bookclub book Heir to the Jedi. Join in on the discussion over at Goodreads!
We read listener emails which leads to conversations about Star Wars Weekends, Rogue One, and the Legends universe.
Dark Disciple now has a full synopsis and we talk about our excitement level for it. Aaron is more excited than Kay because he is a Quinlan Vos fanboy.
We discuss our thoughts on Marvel's Princess Leia #1.
September is going to be busy. We walk through all the titles announced for Journey to Star Wars: The Force Awakens and speculate more than we probably should.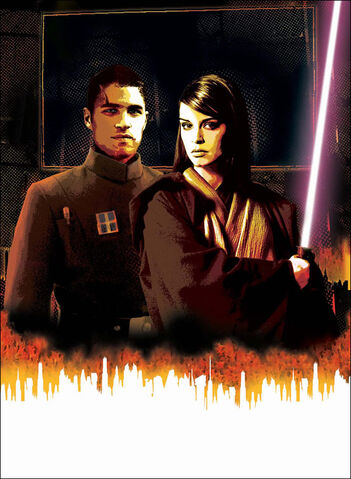 You can listen to the episode:
You can join their book club on Goodreads.
And follow Star Wars Bookworms on Twitter.
---
Kay grew up wanting to be an astronaut. After seeing Star Wars, she wanted to be Princess Leia, Han Solo, and an astronaut. Life's taken her on a bit of a different path, but she's still a Star Wars fangirl at heart who enjoys surprising people with how geeky she really is. A voice actor, photographer, and artist who also consults in communications and marketing, Kay spends the little bit of free time she has reading, writing, and, of course, making pew pew noises. She would pick up more jobs and hobbies if she was a Time Lord. You can follow her on Twitter.